Here's What Happened To Famous Young Stars From The 70s & 80s
The 70s and 80s brought about a new age in Hollywood entertainment, and along with it came several young artists with big dreams and sheer talent.
From the charming Alison Arngrim to the stunning Erin Moran, the decades of the 70s and 80s were undoubtedly filled with bright young talent. However, a career in Hollywood is never guaranteed. With more and more performers coming in every now and then, maintaining a solid foothold in the industry can be highly challenging, especially for young actors. With the ever-changing demands and tight Hollywood competition, it's no wonder some of these former child stars chose to trek down a different trail other than acting. While some opted to take a degree, others retreated to behind-the-scenes works. Although many are no longer active in front of the camera, some did not completely abandon the entertainment industry. You might even be surprised by some of these former child actors. Here is what some of your favorite child actors from the 70s and 80s are doing now.
Erin Murphy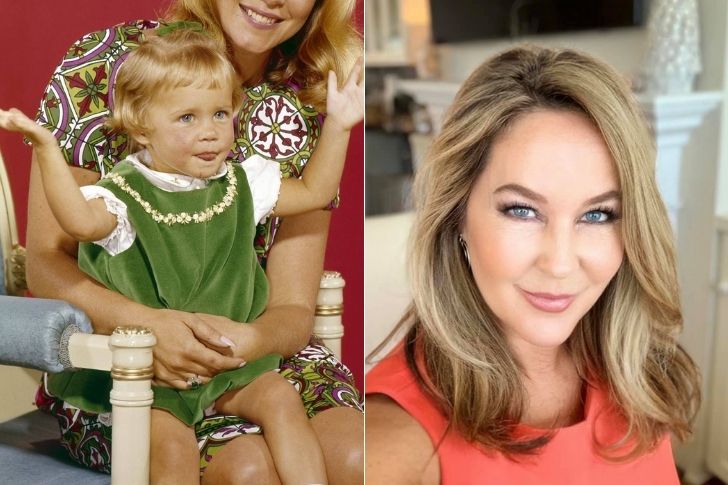 Erin Murphy is an actress who has been in the industry for decades. Perhaps she is best known to people for her role as the young Tabitha Stephens on the fantasy sitcom Bewitched. She, along with her twin sister Diane, got the role back in 1966. They first appeared on the show in its third season. However, as they grew up, Erin eventually became the only one to play the role until the last original episode in 1972.
Since the show, Murphy has found success in entertainment. Today, she has been a TV presenter and has made numerous appearances on reality TV shows. Recently, she appeared in To Tell the Truth in 2021. In addition to her entertainment career, she has been a motivational speaker. She has been pretty much set in life, especially since she bought her dream home in 2018, which became a big investment for her.
Eve Plumb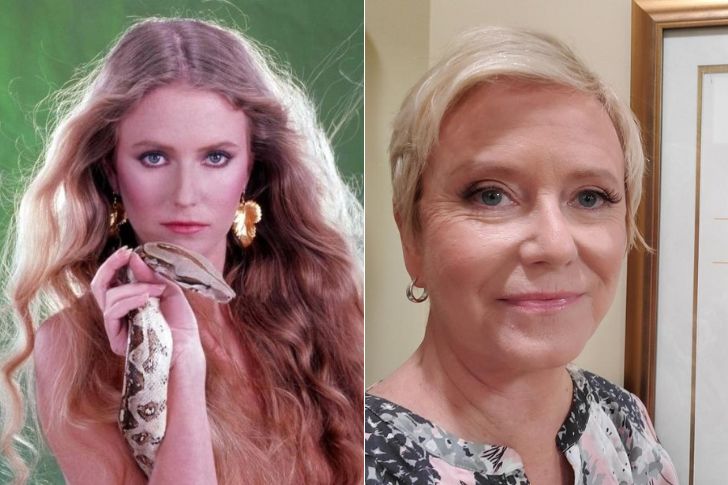 Actress Eve Plumb has been very active in entertainment to this day. Many may know her for her role as Jan Brady on the sitcom The Brady Bunch. She first appeared on the show in 1969. She became known for her catchphrase 'Marcia, Marcia, Marcia!', which became the quote of the series. She also voiced Jan on the show's animated spinoff, The Brady Kids, from 1972 to 1973. Despite The Brady Bunch being canceled in 1974, its wide syndication has made it popular to this day.
After The Brady Bunch, Plumb took on more serious roles. Today, in addition to being a TV actress, she has also ventured into film and theater. Her most notable acting credits in recent years were in 2013 when she had a guest-starring role in Law and Order: SVU and a supporting role in the thriller film Blue Ruin. In addition to acting, Plumb has showcased her talent in painting.
Linda Blair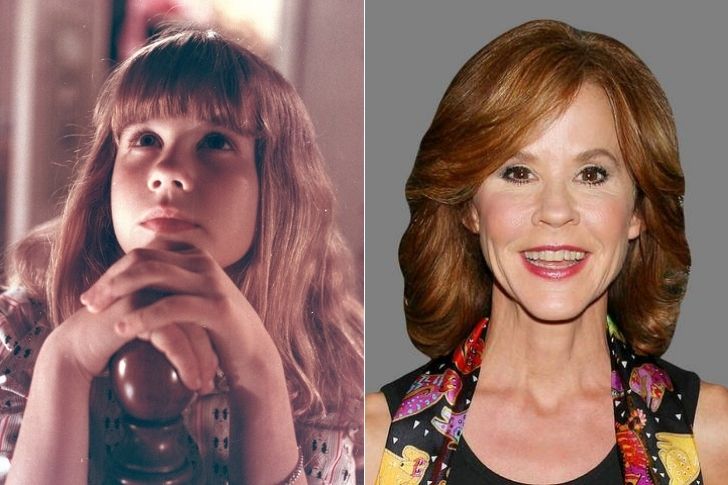 Linda Blair is perhaps one of the most iconic figures in the horror genre. When she was 14, she played the role of Regan MacNeil in the iconic horror flick The Exorcist which was released in 1973. Her scary depiction of a child being exorcised was etched into the minds of millions and became a significant part of popular culture. She reprised her role in Exorcist II: The Heretic, for which she received a Saturn Award nomination. Thanks to her work on those movies, she established a highly successful acting career.
Today, in addition to being a horror icon, Blair became known as a sex symbol. She has appeared in many TV shows and documentaries, often as herself. In addition to her career, she has devoted much of her time to various charitable causes, especially animal rights. In 2004, he created the Linda Blair World Heart Foundation, which aims to make investments and help rehabilitate and adopt rescue animals.
Leif Garrett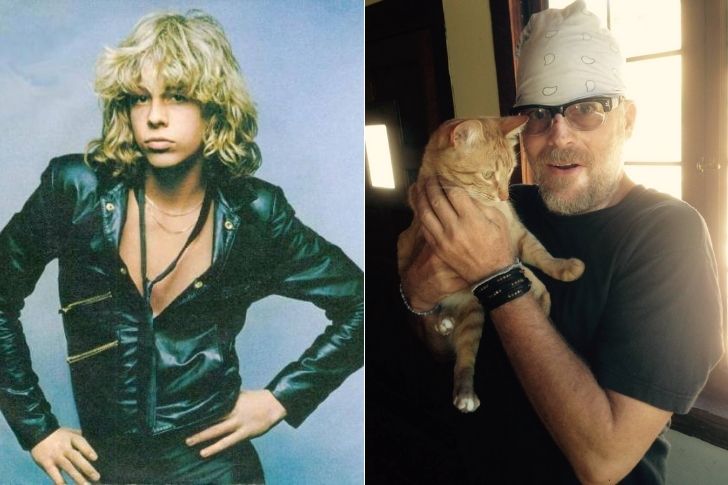 While Leif Garrett has experienced slumps many times, he was once one of the most well-known teen idols out there. During the 1970s, he emerged as a heartthrob due to his appearance in Three for the Road, with many teenage girls immediately wooed by his handsome appearance. Previously, he had his breakthrough role in Bob & Carol & Ted & Alice in 1969. Thanks to these, he got more roles that added to his credits throughout the decade. In addition, he established a music career, which saw considerable success.
Today, Garrett has mostly appeared in reality TV shows and has published an autobiography back in 2019. While he was successful in the past, the same cannot be said for him today. He experienced a lot of slumps in his later years; his mother's monthly gift being among the very few things that sustain him.
Harvey Stephens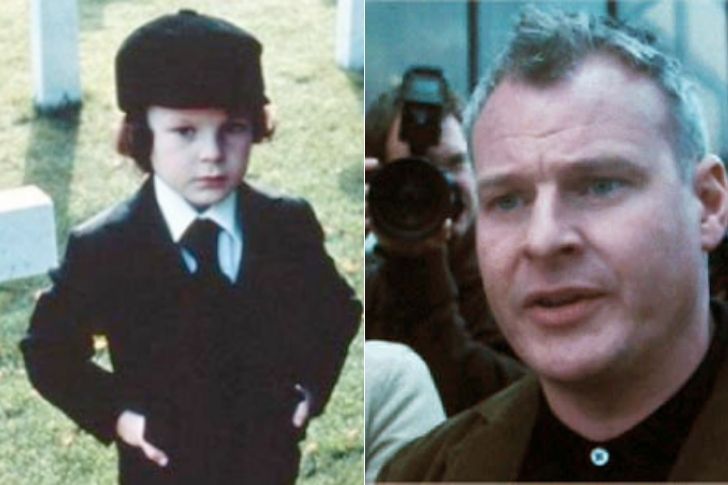 While Harvey Stephens is not known to the general public today, many horror fans may know him as the antichrist child Damien Thorn in the movie The Omen. He got the lead role due to him fulfilling the requirements of attacking the film's director, Richard Donner, at his insistence. To prepare for the film, Stephens had to dye his blond hair to a dark brown. His seemingly innocent yet insidious performance made him famous worldwide and became a fixture of popular culture.
Today, Stephens is busy working as a property developer in England. He admits that acting wasn't his forte, although he had a cameo appearance in the remake of The Omen in 2006 as a tabloid journalist. He also once owned a private security company until its assets and investments were liquidated in 2017. Judging but his words, it's fair to say that the former child actor does not have any plans of returning to the spotlight.
Jodie Foster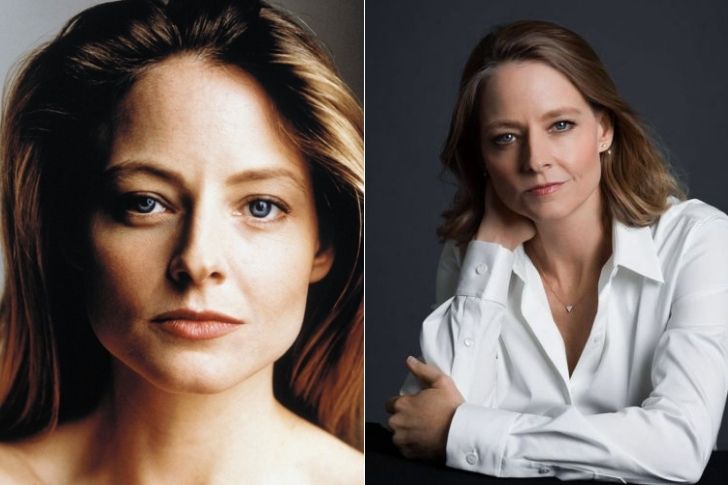 Jodie Foster is perhaps one of the most iconic actresses in Hollywood. Many know her for her role in The Silence of the Lambs, wherein she won an Oscar for Best Actress. Before that, however, Foster was a highly talented child actor in the 1970s. She initially began appearing in advertisements. Eventually, she got many acting roles. The most notable ones were Napoleon and Samantha, Tom Sawyer, and Alice Doesn't Live Here Anymore. However, her role in Taxi Driver, released in 1976, put her on the map and earned her her first Oscar nomination.
Today, Foster is one of the most accomplished actresses. Despite some setbacks in the early 2000s, she managed to have a career resurgence. She has since won countless awards and was inducted into the Hollywood Walk of Fame. In addition, she has also expanded her directing credits, especially at the end of the 2010s.
Kathy Coleman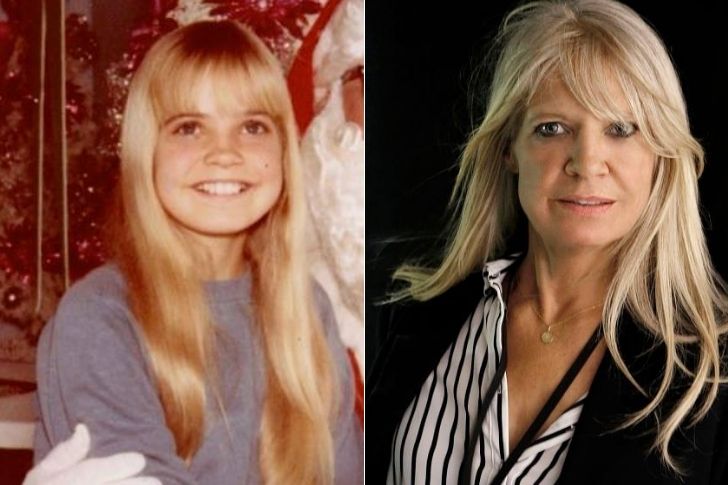 While Kathy Coleman has pretty much gone under the radar, many may know her as Holly Marshall on the children's show Land of the Lost. She first appeared in the series when it started back in 1974. The series' plot of the Marshalls traveling to an alien world via a dimensional portal has made the series quite popular. In addition, its intricately detailed lore further added to its popularity. To her credit, Coleman's time on the show put her on the map. However, she stopped acting after the series ended in 1976.
Today, Coleman has mostly lived peacefully. However, she has been open about discussing her time in Land of the Lost. She had a cameo on the 2009 adaptation of the series but was cut from the final version. In 2017, she released her memoir title Run Holly Run, highlighting her work on the children's show.
Kim Richards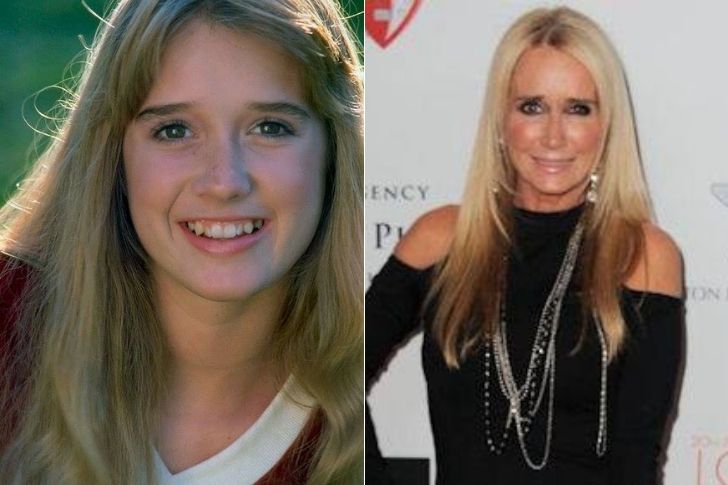 While Kim Richards today has been known for her numerous high-profile relationships, she was once a prominent child actor in the 1970s. She became famous for her roles in Return from Witch Mountain, Nanny and the Professor, and Escape to Witch Mountain. Along with her sister Kyle, they appeared in the thriller film The Car in 1977. She subsequently appeared on countless TV shows, often in a guest appearance.
Today, Richards has been known for her appearance in The Real Housewives of Beverly Hills. She appeared on the show as the main character in 2010, alongside her sister. She continued to be part of the main cast for five seasons. Aside from that, Richards has been married several times over the years. Among them include businessmen, engineers, and commodities and investments salesman. From them, she shared four children. She also has two grandchildren from her eldest daughter.
Barry Williams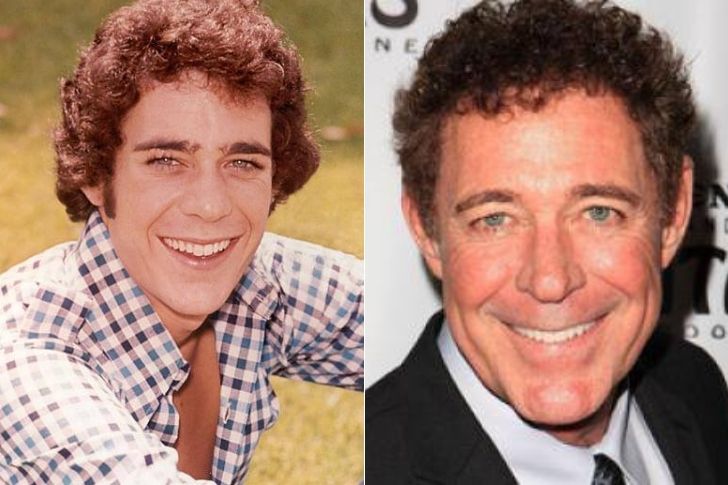 The Brady Bunch has seen a couple of adaptations since its conception in the 70s, but nothing was quite iconic than its original cast that included Barry Williams.
Before taking on the role of Greg Brady in the infamous sitcom, Barry was first known for his small role in Dragnet 1967, where he appeared in the episode titled "Christmas." He bolstered his acting resume some more by earning credits in shows and films like Mission Impossible, Adam-12, Here Comes The Bride, and  Highway to Heaven. Then, in 1969, Barry got the biggest break of his young career when he was brought into the ensemble for The Brady Bunch. After finishing his role in the hit series, Barry moved on to musical theater acting. He continued to achieve success in his career from that point on and remains active in the industry until today.
Brooke Shields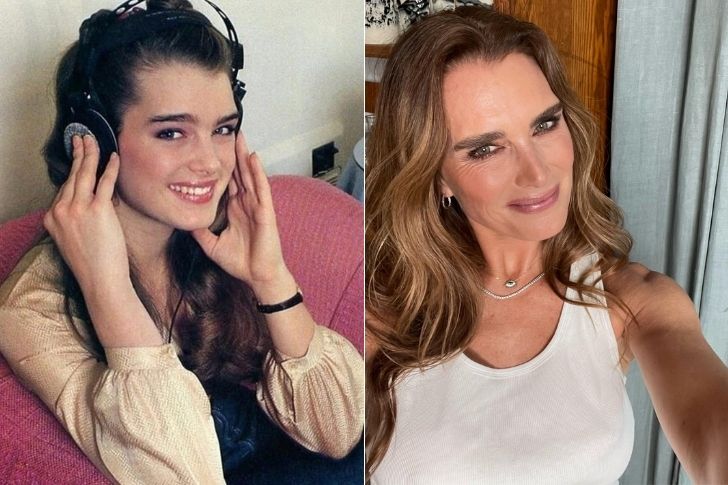 Of all the names we mentioned so far, Brooke Shields is probably the most recognizable, and with good reason.
This gorgeous Hollywood veteran started her journey as a child model back in 1966 when she was only 11 months old. From that point on, she continued amassing a considerable amount of success as a child model before breaking into the acting industry at 12 years old. Several fans had also given Brooke credit for catapulting Calvin Klein into the A-list status when she appeared in their campaign at 14 years old.  As an actress, Brooke is widely known for her lead role in the film  Blue Lagoon. Although the movie put the young Brooke Shields under a controversial spotlight, it undoubtedly opened doors to her massive success today. Unlike the first few names we've mentioned, Brooke stayed in the industry and is now one of the most unforgettable and influential names.
Danny Bonaduce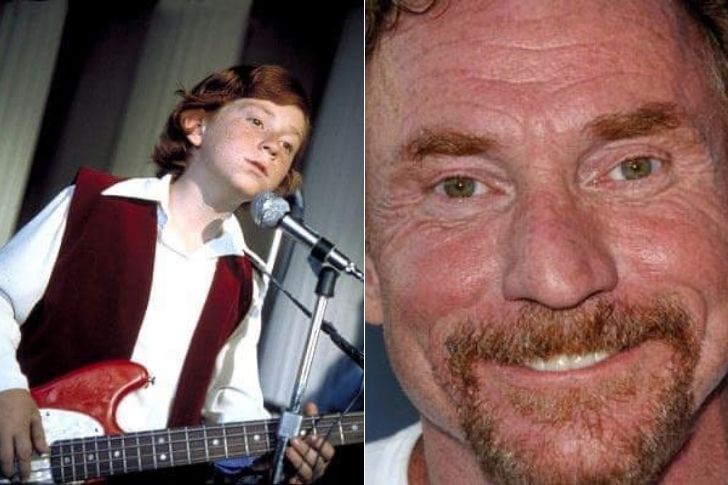 Growing up with a producer father, it was a no-brainer that Danny Bonaduce would eventually enter the Hollywood industry. He started his career as a child actor, appearing in hit shows like Bewitch and The Ghost & Mrs. Muir.
His big break eventually came when he was hired to play Danny Patridge in The Patridge Family. Danny brought the character to life for four seasons before it ended in 1974. He then expanded his list of acting credits to include film appearances. Some of his most notable works from the 70s and 80s include Corvette Summer, Born Again, H.O.T.S, and Deadly Intruder. Besides acting, Danny was also pretty active as a musician. In fact, he released an album in 1973, just a year before The Patridge Family wrapped up.  He also got into the reality show business in the early 2000s but is now focused on being a radio DJ for  KZOK-FM.
Brandon Cruz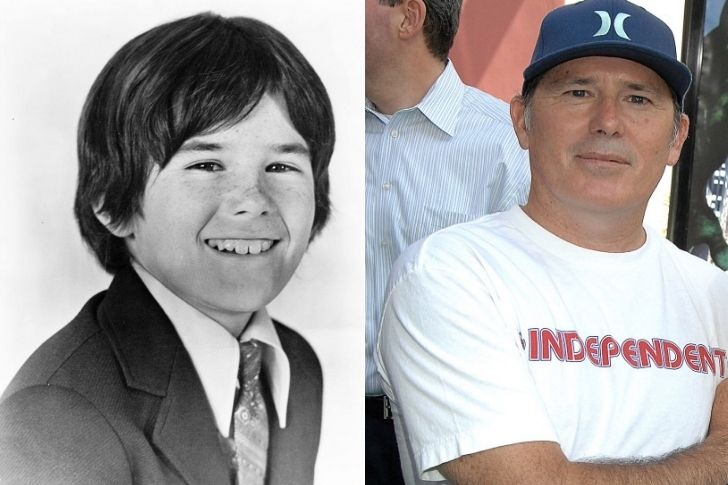 An actor and a punk rock singer—these are just some of the things that best describe Brandon Cruz as a celebrity.
In the earlier years of his career, Brandon was widely known for his role in The Courtship of Eddie's Father, where he played the main child character, Eddie Corbett. After the show ended, Brandon continued his streak of television credits by appearing on shows like The Bad News Bears, The Incredible Hulk, and Kung Fu. However, he later set his goals towards music and entered the punk rock scene by joining the bands Dr. Know and Nardcore Punk. He also admitted that his path of transitioning from child actor to a legitimate adult artist was not without its challenges. Like so many child actors before him, he also had to deal with the temptations that could've easily disrupted his direction. Fortunately, he had music and surfing to keep him busy. He is now married to Elizabeth Finkelstein and has two children.
Donny Osmond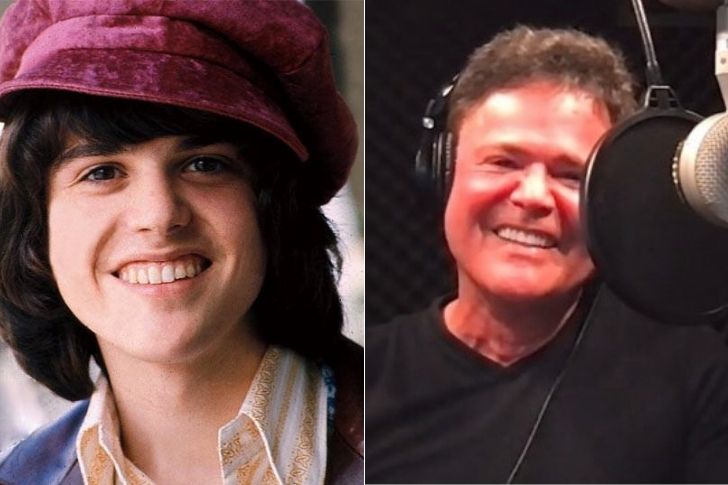 There's no doubt that Donny Osmond was one of the most popular teenage figures in the 1970s, and that's all thanks to his musical skills and uber-talented family. If you haven't figured it out already, Donny is one-sixth of the famous family musical group, The Osmonds.
As a teenage singer in the 1970s, Donny quickly became one of his generation's brightest young acts. However, as an adult in the 1980s, Donny made an effort to move away from his family's cookie-cutter image and pursued a more personal style of music in the pop genre. Unsurprisingly, the former teen heartthrob achieved a large degree of fame and continued his career until the 1990s. He also ventured into hosting and worked in tandem with his sister, Marie Osmond, in their eponymous talk show Donny & Marie. The show was canceled in 2001, but Donny's career was far from over. Today, he is enjoying a solo residency at Harrah's Las Vegas.
Christopher Knight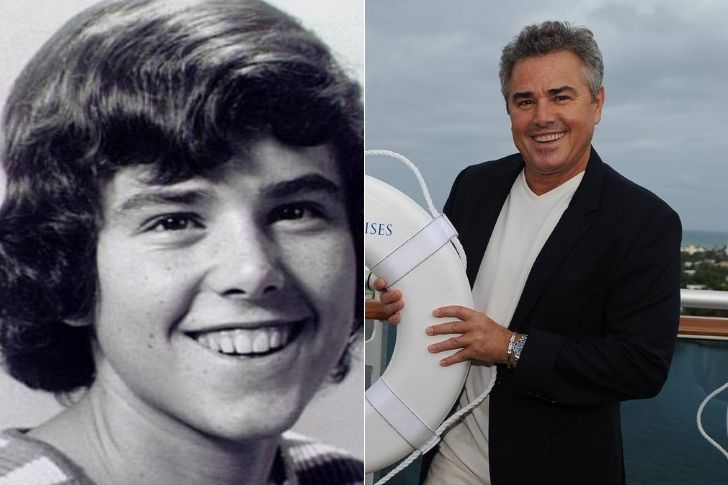 Next, we have another The Brady Bunch alumnus by the name of Christopher Knight. The American actor/entrepreneur is known in the series as Peter Brady, the clumsiest yet most fun-loving sibling in the Brady household.
Christopher started fairly young as an actor and had so many things going for him. However, when The Brady Bunch wrapped up, Christopher only made guest appearances before quitting Hollywood in 1988. With the investment money he made through acting, Christopher founded a number of tech and media businesses, including Visual Software, Kidwise Learningware, and Eskape Labs. Although he enjoyed a series of successes in his entrepreneurial career, Christopher eventually returned to acting and appeared in TV shows and music videos. If you've watched That '70s Show, you'd probably recognize him from an episode that aired in 2006. He is still active in Hollywood today but rarely appears on major projects.
Melissa Gilbert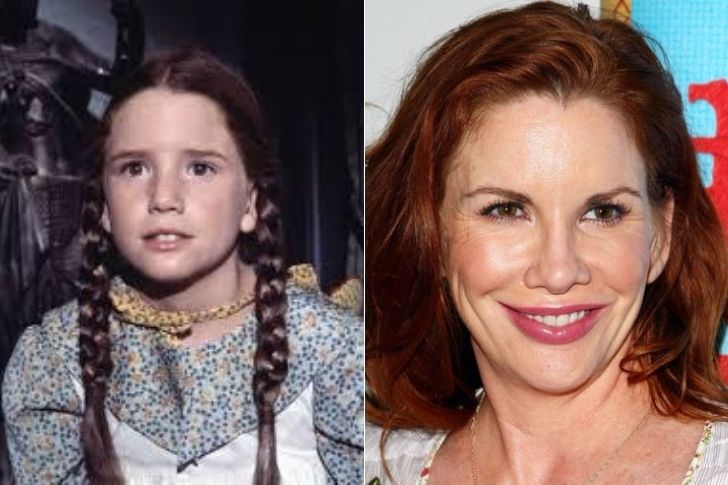 Melissa Gilbert started her career doing commercials and various TV shows before landing the role of Laura Ingalls Wilder for the show Little House on the Prairie. Her time in the show helped her become a household name. She was part of the show from 1974 until 1983. She later appeared in several TV movies including Sylvester, Killer Instinct, Forbidden Nights, and The Soul Collector.
Gilbert was also the voice for Batgirl in the Batman: The Animated Series. Later on, she appeared in Dancing with the Stars but was eliminated. The actress also wrote a memoir in 2009 where she told of her battles with alcohol and recreational medication. She also had undergone several surgeries. Fortunately, her investments for her spine surgeries has helped her considerably. The actress shared her journey for getting her spine corrected after her neck injury. It seems that she is doing well and that she is going to make a full recovery.
Ricky Schroder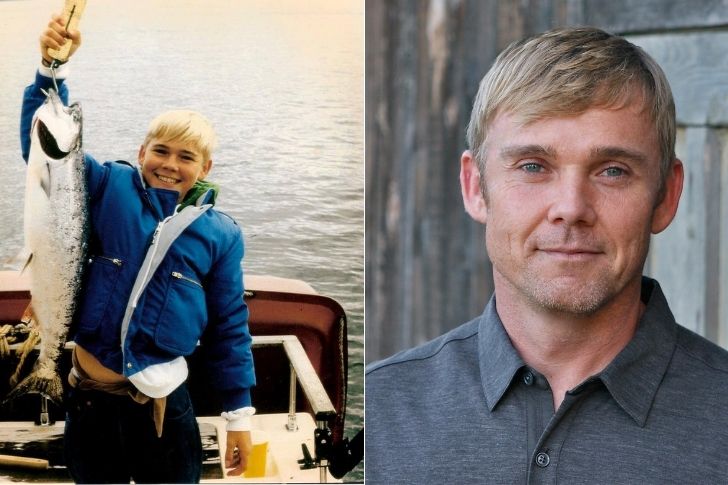 Silver Spoons actor, Ricky Schroder had several memorable roles during his career. He first rose to fame in Silver Spoons and in Lonesome Dove. Later on, he took another impressive role in NYPD Blue, but it seems that the bulk of his net worth was through his investments in real estate. The former child star and his wife bought several properties and flipped them before selling. The actor made his film debut in The Champ where he played the son. It was in the aforementioned movie where he won an award for Best New Male Star of the year.
Schroder had a hard time transitioning to more adult roles as he grew up. His works in Lonesome Dove and its sequel helped him achieve this. The actor's success was tempered with a downward spiral after his marriage to his wife of 24 years was dissolved. He has been embroiled in scandals later on.
Valerie Bertinelli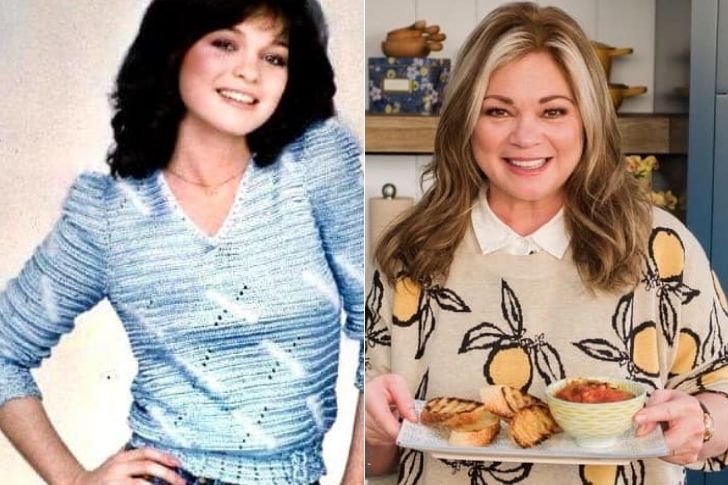 TV actress, Valerie Bertinelli shone like a star in the sitcom One Day at A Time. Her superb performance won her two Golden Globes. She received more roles in TV series like Café Americain, Touched by an Angel, as well as in Hot in Cleveland. The actress transitioned to hosting her own cooking show called Valerie's Home Cooking which aired in Food Network back in 2015.
Bertinelli married Eddie Van Halen and had one son named Wolfgang whom they both doted on. The star shows her fondness for her son who has grown up to follow his father's footsteps in the music industry. Though her son is constantly away with her ex-husband who is often on tour, the two have a special bond. To her credit, the actress remains busy herself with her acting projects today. For sure, we will be seeing more of here in the years to come.
Susan Olsen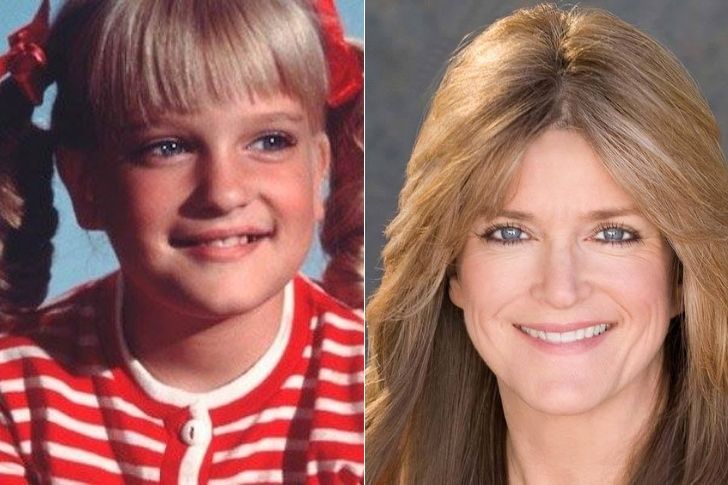 The Brady Bunch alum, Susan Olsen, was cast in the show at the tender age of eight. She still has a great memory about her time on the set especially having to wear hair curlers overnight to achieve her curly 'do back then. She worked on various versions of the show such as in The Brady Variety Hour, The Brady Kids, and The Bradys. After her stint in these shows, the actress carved a path to a different career which she became successful too.
Olsen worked as a graphic designer which included designing shoes for the well-known brand, Converse. She also worked as host for a radio show. She did work sporadically on TV in shows like Pacific Blue as well as The Young and the Restless. Olsen has also been using her investment money for her advocacies like in animal rights.
Tatum O'Neal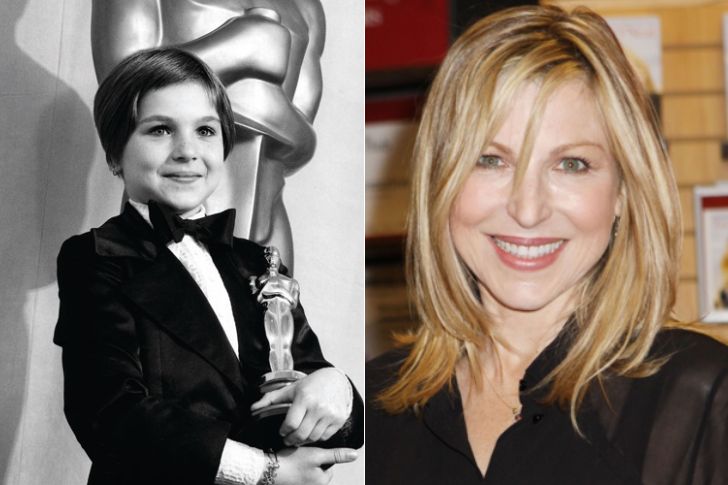 Tatum O'Neal was simply a child when she was first put in the limelight. Her debut film was in Paper Moon which she co-starred with her dad and superstar, Ryan O'Neal. The actress admitted that it was hard for her back then since they had to do several takes for her scenes, but the result was impressive. She won an Oscar for her performance on the film. She followed this up with The Bad News Bears, and others, but none had the same impact as her first feature film.
Growing up, the instability in her life took a toll on her. The actress was quite candid about her addictions including a messy separation from her former spouse, John McEnroe. Today, O'Neal is facing another challenge which is rheumatoid arthritis which is interfering with her movements. The good news is that she has enough investments from her career that helped her live a more comfortable life today.
Mike Lookinland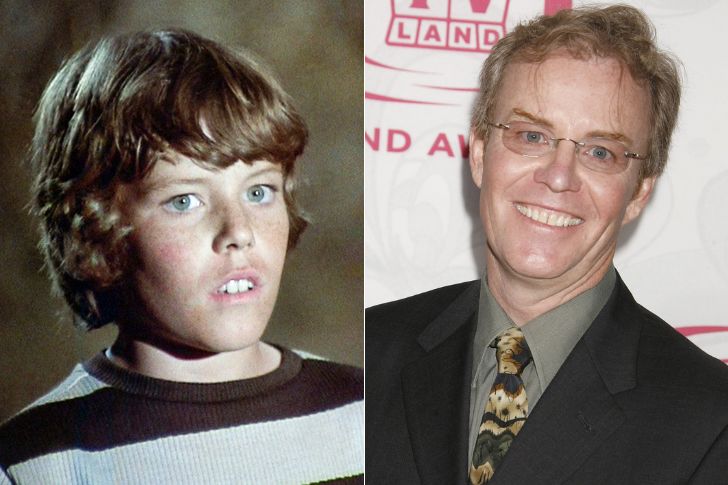 The youngest of The Brady Bunch, Mike Lookinland, has been absent from the limelight growing up. Perhaps this was because he has been working since he was a child. The actor started out doing commercials from age 7 to 9 years old before he took on the role of Bobby in the hit sitcom, The Brady Bunch. For Lookinland, working on the set was challenging since he had to dye his hair dark brown. The dye ended up running down on his face at times because of the light in the studio.
The actor continued with his character with the spinoffs and sequels. He even appeared in The Towering Inferno and was present in the morning series, The Secrets of Isis. His work may not be as extensive as expected from a child actor who has a promising future, but he did enjoy his time as part of The Brady Bunch. He used his investment money to set up his own business making decorative concrete.
Melissa Sue Anderson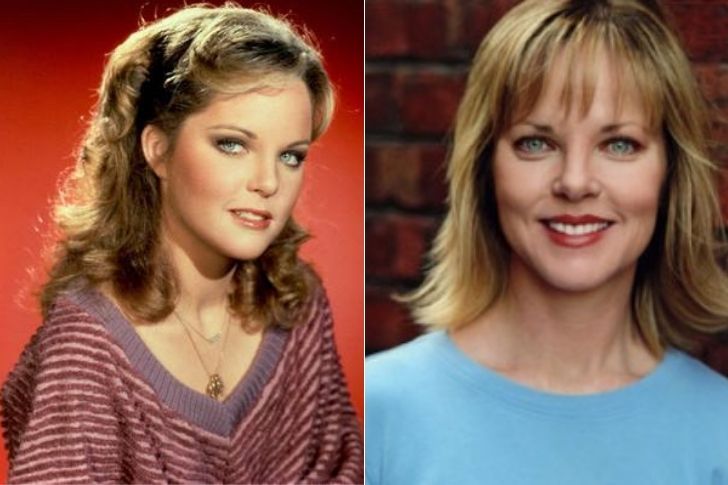 Melissa Sue Anderson had been busy appearing on sitcoms like Bewitched and The Brady Bunch before she was cast in Little House on the Prairie. Anderson was able to show more of her acting chops when her character became blind. It was also during this time when she got nominated for Lead Actress in a Drama Series. The young star also appeared in the Love Boat as well as other TV movies. The last time she appeared as Mary Ingalls was in 1981.
Anderson left the show when she felt that there was no longer any direction for her character. She hired Jay Bernstein to help her find more mature roles. The actress did land more roles after, but after she tied the knot with Michael Sloan, she cut back on her acting. The two are proud parents to two children and have used their investment money to buy a property in Montreal in 2002.
Mackenzie Phillips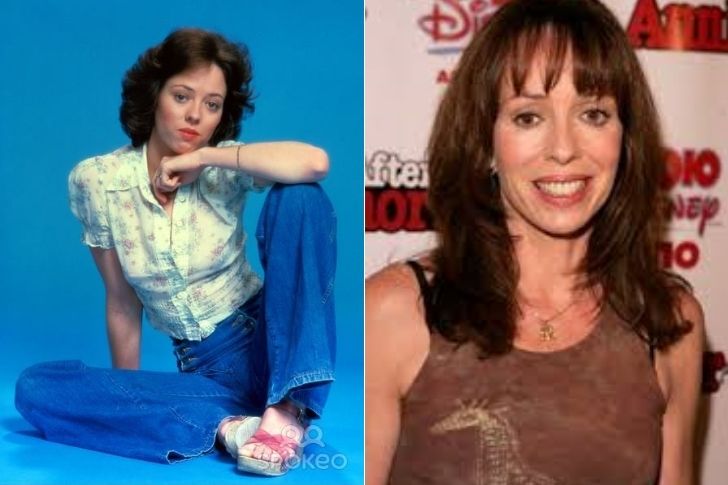 Child star Mackenzie Phillips grew up as a celebrity; this was because her father, John Phillips, was the creator of the band The Mamas & The Papas. Her biggest break was being part of the cast in the show One Day at a Time which became one of the highest rated shows back then. It ran for nine seasons. However, the actress took a wrong turn with her fame and got hooked on various recreational drugs.
Her addiction eventually led to her exiting the One Day at a Time. To her credit, she did try to get sober, but went back to her old ways. She had been in and out of rehab 11 times already. It was only when she was charged with possession that she took hold of her future. The case was dismissed against her after completing her rehab. Today, the actress has remained clean and is working as a drug rehab counselor at the Pasadena Recovery Center.
Peter Ostrum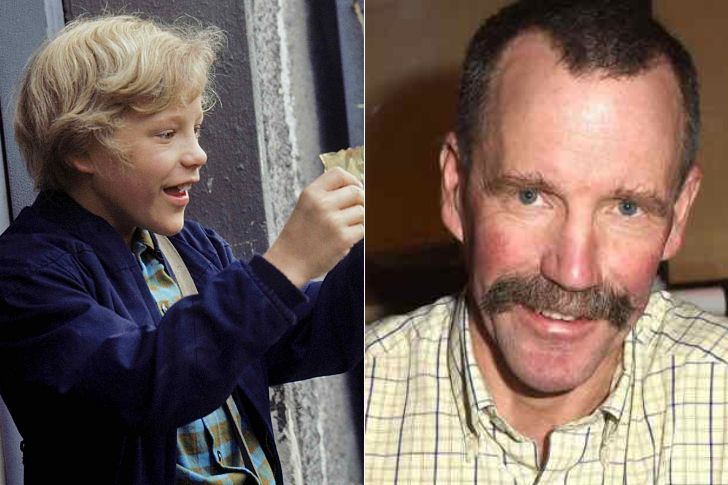 After being a pop culture icon for decades, Peter Ostrum was finally awarded a lifetime to star as Charlie Bucket in the film Willy Wonka and the Chocolate Factory. Long before that, he performed under the Cleveland Play House Children's Theatre. It was there that talent scouts found him. From there, he continued his performances on stage when he was in high school and even auditioned for various roles like Equus on Broadway.
Though the film was highly successful and later became a cult classic, Ostrum decided that a career in acting wasn't for him and went on to get a degree in veterinary medicine. According to sources, he chose this path because his family bought a horse during his teens, and talking to the veterinarian helped him decide that it was what he wanted to be. He is best known for his work on large animals, which he still does even today.
David Cassidy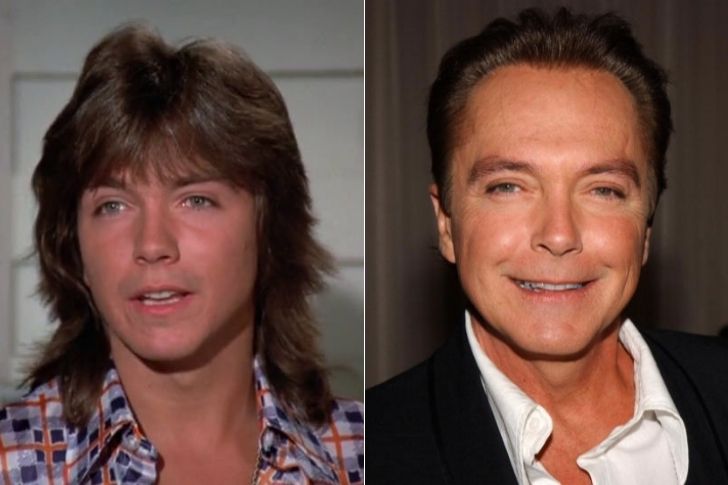 David Cassidy received plenty of accolades when he took on the role of Keith Partridge for the show, The Partridge Family and became quite the heartthrob back in the 70s. Cassidy was the child of celebrity stars Jack Cassidy and Evelyn Ward. Unfortunately, his parents separated when he was still young, leaving him with a broken family. Later on, however, David Cassidy catapulted into his own fame with hits from the show like I Think I Love You, in which David sang as the lead.
After the success of the series, the actor-turned-singer ventured into the music world and released several successful albums. However, his fan base as an actor already moved on to other stars. To his credit, David managed to remain relevant by performing in Las Vegas. However, he struggled with his vices until the day of his passing.
Tanya Tucker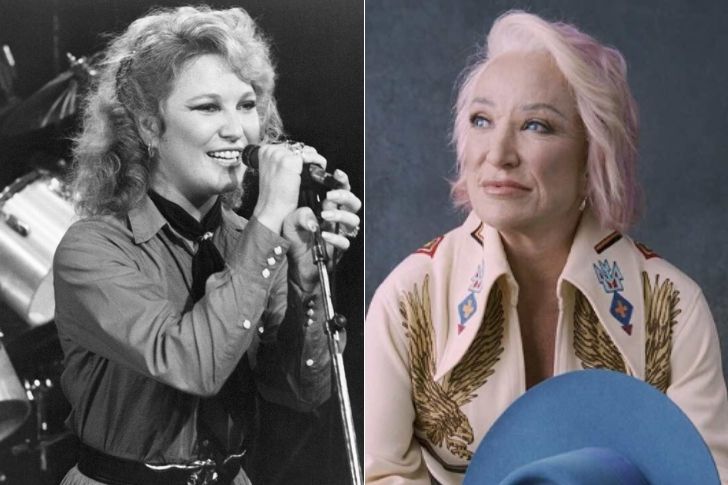 Tanya Tucker has been belting out her heart ever since she was nine years old. Her father knew that she was going to be a great singer, but he knew that it would be a challenge to have a nine-year-old compete in the music industry, but with Tucker's determination, she was able to sing more adult songs at a young age to the point that her team had to hide her true age. However, the success that came with it, also pushed her to do illegal drugs and alcohol.
Recently, Tucker is making a relaunch of her career, and it seems that her old fans are as excited as her. To her credit, the singer still has the voice needed to bring more emotions to her songs. She has been working with two of her biggest fans, Shooter Jennings and Brandi Carlile. Her new album is a great a start for a new chapter in her life.
Ralph Carter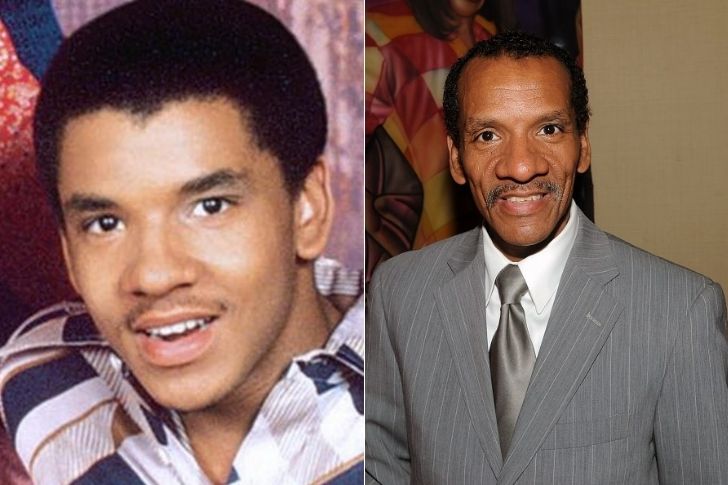 Ralph Carter may no longer be acting today, but he became a household name in the sitcom, Good Times. Carter was a teenager when he was cast for the show. But the actor has been acting since he was 9. He was part of the Broadway musical, The Me Nobody Knows. He later appeared in several productions like Dude, Tough to Get Help, Raisin, and Via Galactica. It was in Raisin where he was nominated for a Tony Award.
The actor also released two singles during the peak in his career, then stopped appearing in TV shows altogether to focus more on his family. Today, Carter has been doing some TV shows here and there which helped added to his growing investment money. Currently, the former actor is the face of AUDELCO which is an organization designed to honor people of color in black theatre within the tri-state area.
Erin Moran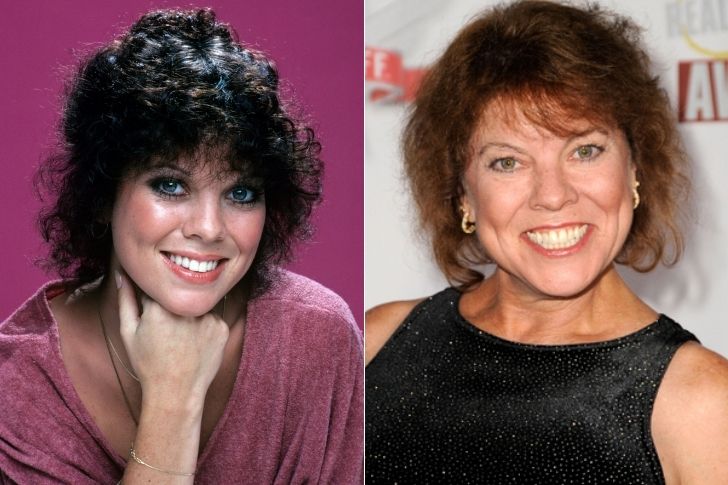 Erin Moran became a household name back in the 70s when she was cast as the younger sister of Richie Cunningham played by Ron Howard in Happy Days. She also appeared in its spinoff Joanie Loves Chachi where she starred with Scott Baio. She went back to film the final season of Happy Days which ended in 1984. With her fame, Moran appeared in guest roles in Murder She Wrote, The Love Boat, as well as The Bold and the Beautiful.
Her recent work included appearing in Celebrity Fit Club plus the low-budget film Not Another B Movie. However, the actress experienced some tough times too. Perhaps she would have found ways to keep her money if only she hired a financial adviser to guide her. Unfortunately, the actress died due to complications because of her stage 4 cancer. Her co-stars paid tribute to their fallen friend as they remember her on her birthday.
Parker Stevenson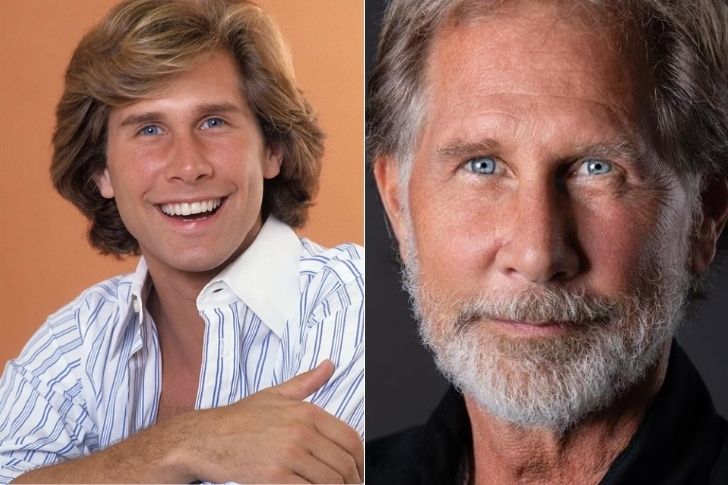 Parker Stevenson may not see himself as a teen idol back in the days, but his The Hardy Boys fans would say otherwise. It was easy to see why he became a heartthrob back then. His blue eyes look great with his sandy blonde hair, not to mention he was oozing with charm too. Together with Shaun Cassidy, their show ran from 1977 to 1979 and even crossed over with Nancy Drew Mysteries.
Later on, Stevenson appeared in shows like Falcon Crest, The Love Boat, as well as in Murder, She Wrote. The actor is still busy with his acting job. His recent work is at the Greenhouse Academy where he plays the school principal. Aside from that, the actor has put a lot of investments in his other passion which was photography. He has since held several exhibits which helped him stay busy over the years.
Robby Benson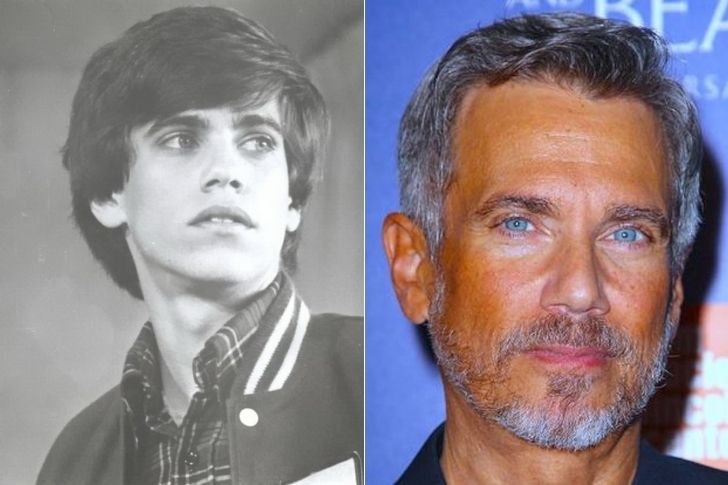 Robby Benson was tagged as one of the heartthrobs back in the 70s especially after his stint in Ice Castle. But Benson had been appearing in commercials, TV, Broadway, and film even before he landed that role. His first film was in Wait Until Dark. He also worked in the soap opera, Search for Tomorrow. He was cast in several coming-of-age shows like Jory and Jeremy which he was nominated for Most Promising Newcomer.
The actor was later diagnosed with a heart problem and had to undergo three surgeries which affected him mentally. To his credit, he channeled his feelings into an Off Broadway play. He was the first star to talk about depression because of his heart surgery. He did make a comeback by voicing Beast in the animated film, Beauty and the Beast. He is also a published author who has released a few more titles over the years
Pamela Sue Martin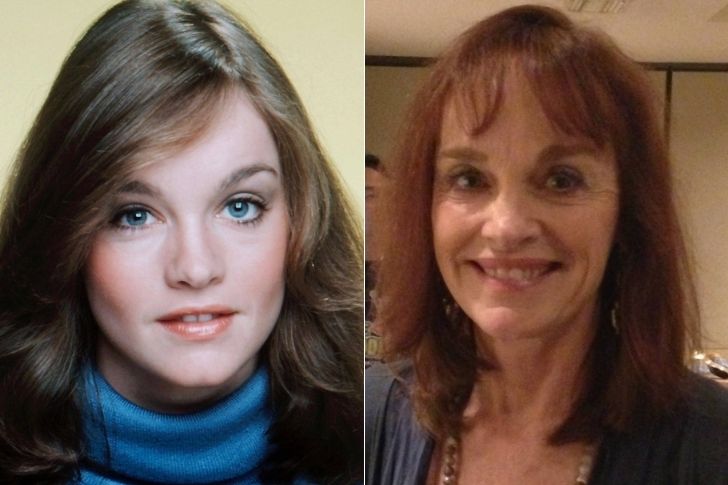 Pamela Sue Martin, who gave life to Fallon Carrington in Dynasty remains a stunner even today. It has been 40 years since the show aired but the former Nancy Drew alum still managed to keep the sophisticated air around here. The actress started out as a model when she was in high school then took on a more mature leading role in To Find a Man. Though the film tanked because of its controversial theme, Martin gained plenty of accolades in her own right.
It was in Dynasty that the actress truly shone. She not only showed her versatility in acting, but she also showed her sensual side too which caught the attention of her viewers. It was here that she was able to break away from being typecast into this fresh-faced, girl-next-door, type of actress. Martin got married at least three times but she has kept her private life away from the limelight since then. Today, the actress is spending most of her investments in acting on stage which she is still quite active about.
Willie Aames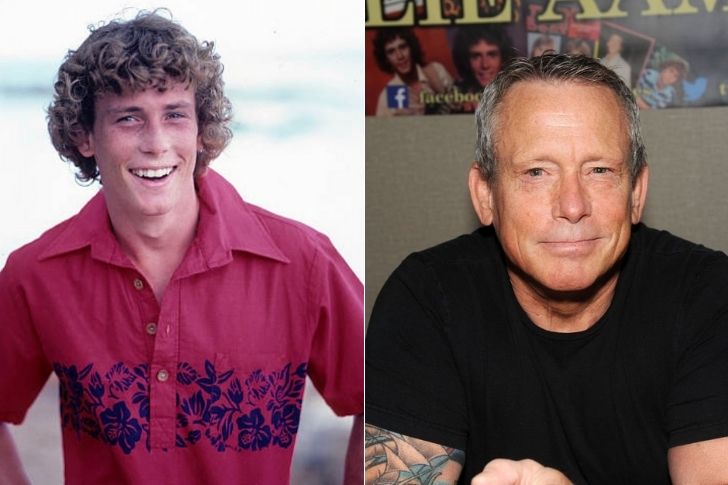 Willie Aames was one of the best child actors that the 70s produced. It was his role in Eight is Enough that helped him get a taste of the limelight. However, it was also his rise to stardom that clouded his judgment because he spends most of his investment money on drinking and recreational drugs. Unfortunately, his new lifestyle took a toll on his finances that left him broke and on the brink of losing his career too.
The actor turned his life around when he saw the film, Wired, which talked about the actor John Belushi's death. He enrolled himself in a program to help him stay sober and he also found religion too. It also helped that he met his second wife, Maylo McCaslin, who had a big part in his journey to wellness. Unfortunately, it wasn't a happy ending for the two. Aames met his third wife who he has been for some time now. He is still busy with acting on TV for different shows and TV movies.
Jeff Cohen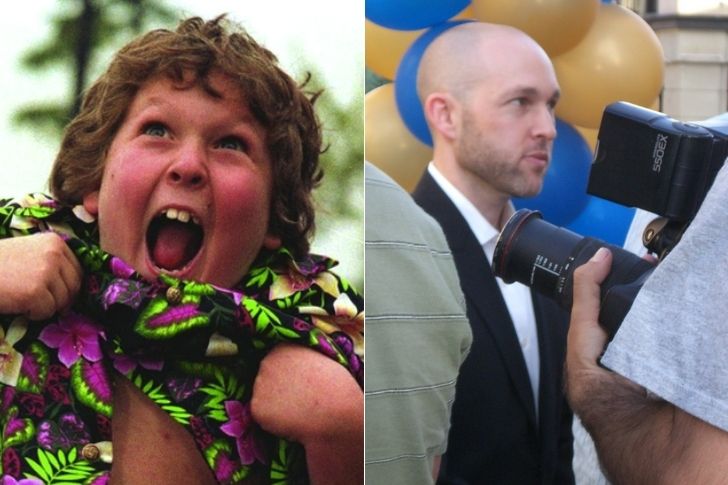 As Chunk of The Goonies, Jeff Cohen has left his chunky and clumsy ways on the set as he has grown up to be an entertainment lawyer. His truffle-shuffling days were just a reminder that he was once a child star, but growing up, he chose a path that took him away from the limelight. Instead, the young star put a lot of investments in his studies until he was able to graduate with a degree in law from UCLA. But it seems that his attachments to Hollywood are not yet done.
Cohen co-founded the Cohen Gardner LLP back in 2002 where they focused on assisting would-be stars and known celebrities handle their contracts and disputes. Over the years, the former child actor has shared his knowledge by contributing to various publications. He has also penned a book related to doing business in Hollywood which was well received.
Janet Jackson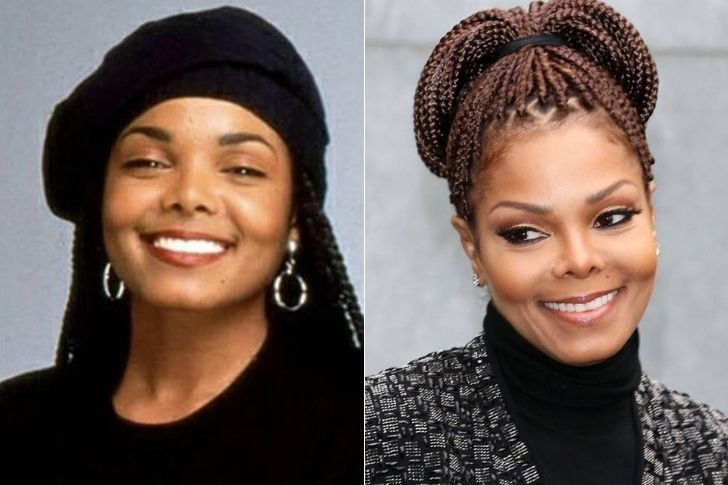 Janet Jackson wanted to be famous like her brothers The Jackson Five but it took some time before her career in the music industry started. However, she was given a chance to become a regular in Good Times which she did not turn down. It was a smart move since it led to more acting jobs, including Diff'rent Strokes. To her brother's credit, it was Michael who helped her get her music career up and running.
After her debut album landed in the number 84 spot on the charts, the actress turned singer continued to polish her act. It was a few albums more when she gained recognition for her work which helped propelled her to international stardom. Today, she remains active in the music industry doing shows here and there much to the delight of her fans. With an impressive net worth, it is not surprising that she has splurged on real estate too because of it.
Helen Hunt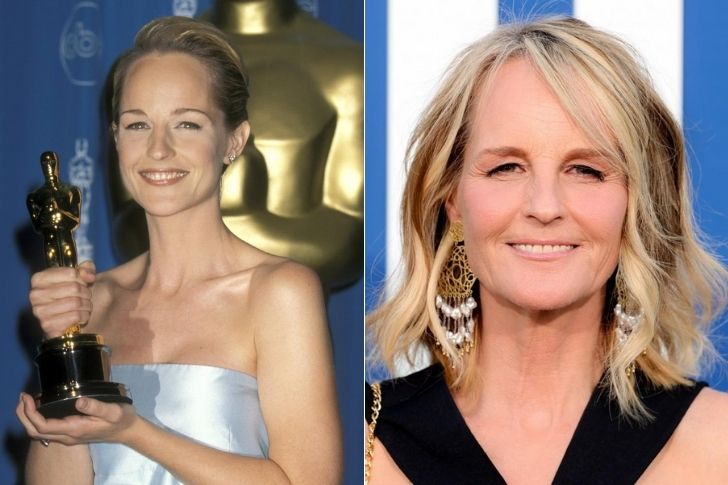 The Mad About You star, Helen Hunt, had a good run in her career but she seems to be quiet nowadays. Yes, she was a much sought after actress in films like As Good As It Gets, Twister, Cast Away, and What Women Want, but she has not been seen in a feature film lately. What happened, you ask? The actress had hit an unexpected road block in her personal life after she split with her long-time boyfriend. They had one child which Hunt raised on her own which is not surprising as being a mother is her biggest role yet.
Hunt may not be as busy acting lately, but she is doing something that she had used her investment money in and that is directing. Yes, her film, Then She Found Me, was heavily criticized, but she has found some success in directing episodes in shows like Californication, Life in Pieces, Revenge, and This is Us.
Johnny Whitaker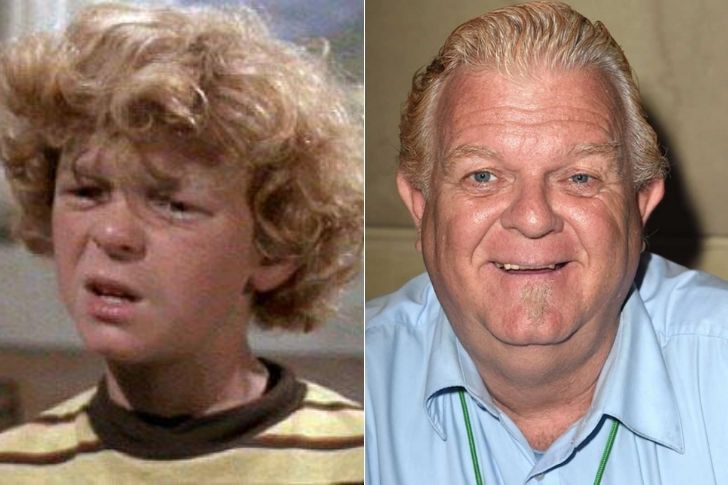 Johnny Whitaker was one of the child stars of the 60s and 70s who rose to fame for his work in Family Affair. The young actor enjoyed his time shooting back then which may have helped him perform better on set. Growing up, Whitaker left his acting job to serve in a Mormon Church, but going back to film, it was more difficult for him to do. He was able to score a few projects here and there but it was never the same. This led him to setting up a business in Utah but then he separated from his wife. This led to a downward spiral.
Fortunately, his family intervened with his excessive consumption of alcohol and drugs. To his credit, he was able to turn his life around and is currently helping others recover from the same fate as his. He has been helping convicts too in rehabilitating themselves which has done many good.
Danielle Spencer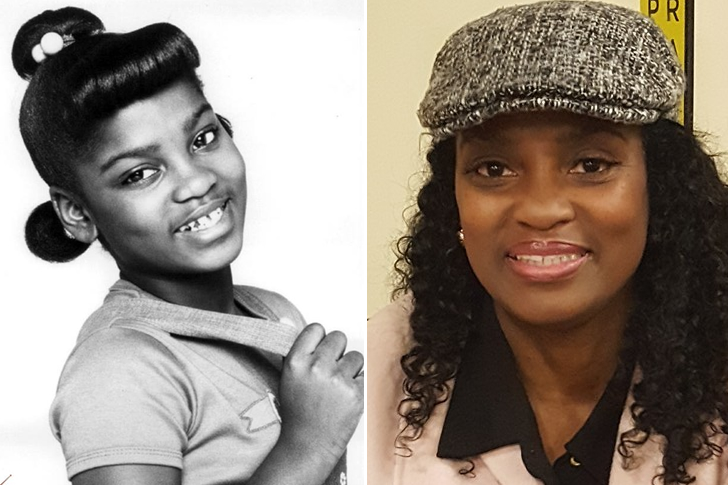 Danielle Spencer wanted to be a star since she was little. Her mother used her investment money to have her daughter take up acting classes. She was later cast in What's Happening!! and its sequel What's Happening Now! However, a major accident involving the actress and her step-father changed her perspective in life. The road accident left her in a coma for three weeks and six months to recuperate from her injuries. Her family left the United States for a while after she was released from the hospital.
The actress got her degree in Veterinary Medicine though she continued acting while in school. But as soon as she was fully licensed, the actress knew that this was her profession going forward. She worked as a veterinarian for more than two decades. She still had to endure the aftermath of her injuries but she has gotten stronger over the years.
Mason Reeseasa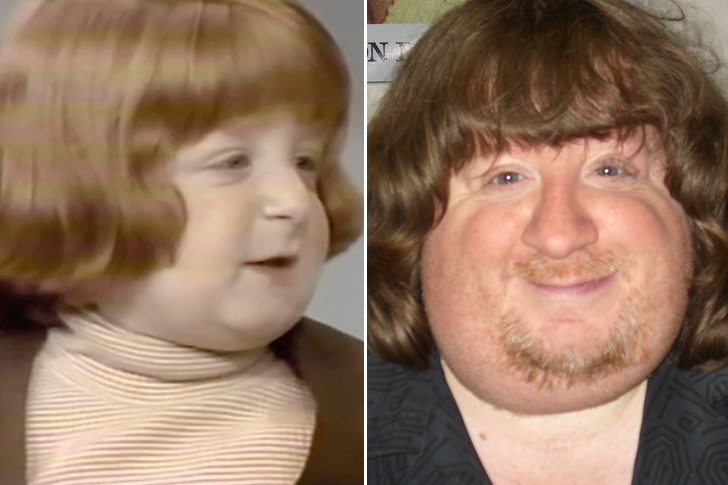 Mason Reese became one of the more prominent child stars in the 1970s after appearing in several commercials. Some of his notable commercials included Dunkin' Donuts, Underwood Deviled Ham, and Post Raisin Bran. He has since appeared in more than 75 television commercials. Reese was able to transition into doing more serious acting in films such as Mason. In the past couple of years, the actor starred in the television movie Life Interrupted, a film he co-produced.
The former child actor has already retired from the limelight and made a few restaurant investments around New York. Not only that, but his personal life is quite a success, too. The actor has been with Sarah Russi ever since they first met, successfully overcoming their age difference. These days, the couple has been living in New York, happily in love despite all of the negative press that they had been getting from reporters.
Alyssa Milano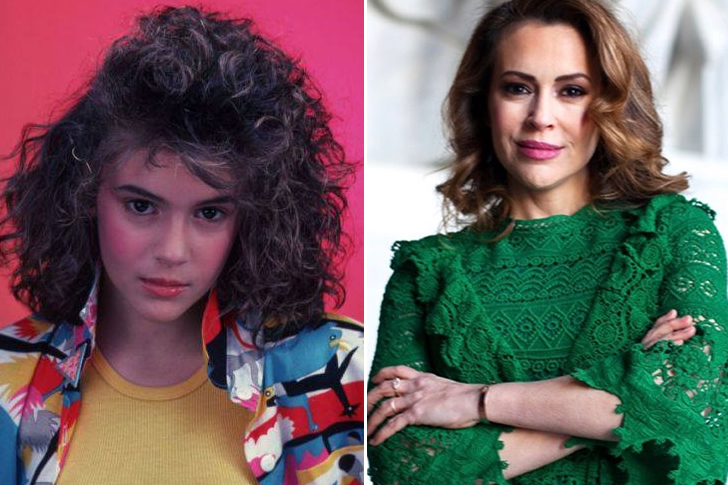 Alyssa Milano has changed over the years since she starred in Who's the Boss. She has become quite a household name following her appearance in Charmed, which ran for several seasons. Today, the actress is gaining more attention because of her activism and plans on running for a government post. However, this has also led many to negative press against the actress.
In between acting, activism, and politics, the actress hosts her own podcast program called Sorry, Not Sorry, wherein she interviews activists and other political figures. She even uses her own investment money to support causes that are important to her. Perhaps her counterparts see her as another enemy to contend with, but it seems that the actress has all the confidence and knowledge to get into politics. Well, the future is still uncertain, but it has definitely been interesting to see Alyssa Milano's journey from child actress to a full-on politician.
Corey Feldman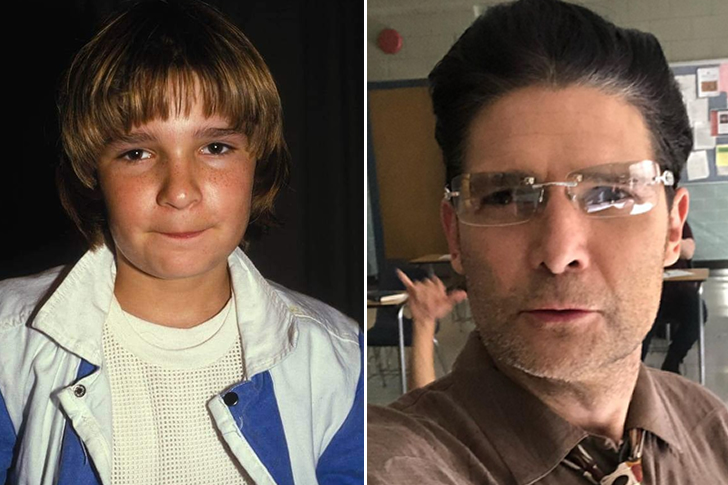 In the 1980s, Corey Feldman became a household name when he was cast in Goonies and Gremlins. Together with Corey Haim, he was one of the brightest teen stars back then, and with good reason. His trademark smile and charm won many over, but today, the actor's shine has somewhat faded, especially after his tell-all documentary about the struggles and challenges that he and fellow actor, Haim, faced growing up. His documentary was constantly delayed because it seemed that many were trying to shut him down.
Feldman, to his credit, loved acting because it was a way of escaping the household. In his memoir, Coreyography, he detailed his adventures as a teen star, including his friendship with Michael Jackson. The actor used his wealth and time in bringing Haim and his story out in the open. However, it may take a while for the actor to reveal what really happened to them.
Soleil Moon Frye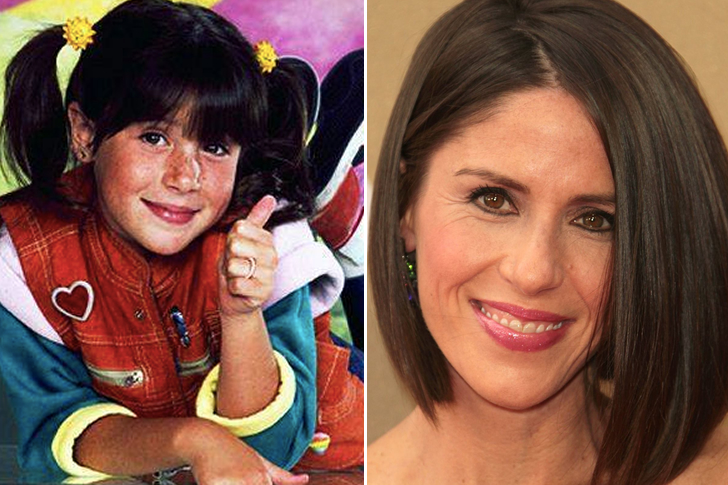 Soleil Moon Frye received a massive degree of success after playing the titular role in the television series Punky Brewster. According to her co-stars, Soleil Moon Frye was just like her character, as she was always upbeat and ready to solve any problem that came her way. That's why it came as a surprise when she declined the offer to reprise the role. After that, the actress took a break from the limelight, got married, and became a mom to four beautiful children.
Fortunately, Frye loved to keep diaries and audio recordings, which she revisited a few years ago. This blossomed into the documentary Kid 90, which was aired on Hulu. Together with other young actors back then, the documentary became a success. She appeared in Hollywood Darlings, which set off a chain of events that led to the reprisal of her role as Punky Brewster but in a more mature setting.
Maureen McCormick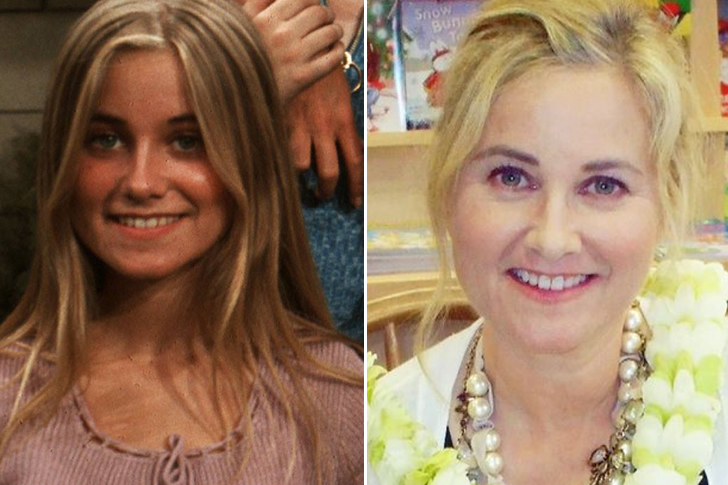 American actress and singer Maureen McCormick skyrocketed to fame for her role as Marcia Brady on the hit sitcom The Brady Bunch. After the show ended, she reprised the same role in several of its spin-offs and movies, including The Brady Bunch Hour and The Brady Brides. McCormick has also appeared in The Idolmaker, as well as other supporting film roles. In the 1980s and 1990s, she transitioned into stage acting, appearing in various productions such as Peter Pan and Grease.
From there, she ventured into music and released four studio albums with her Brady Bunch co-stars. McCormick's only album as a solo artist is When You Get a Little Lonely. Since the 2000s, the actress has starred in many reality series like CMT's Gone Country and VH1's Celebrity Fit Club. Aside from that, McCormick has also made investments in writing her autobiography in 2008.
Ron Howard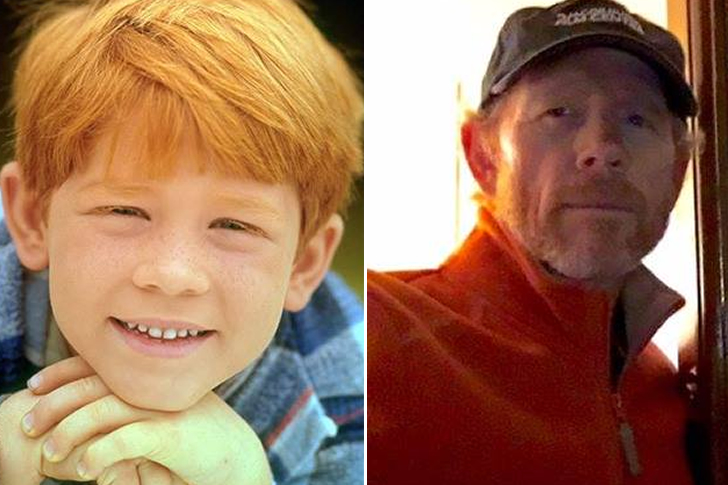 Ron Howard is an actor and director whose claim to the limelight came as a former child star in the hit sitcom The Andy Griffith Show. Howard got his start in the Hollywood industry when he was only five years old. His first credited movie role was in the 1959 film The Journey. He then appeared in several shows that established his acting career. Since then, his acting and directing career flourished as an adult.
Some of his first roles as an adult include George Lucas's American Graffiti and Garry Marshall's Happy Days. He debuted as a director in 1977 with the comedy action movie Grand Theft Auto. After that, he earned some credit for directing a couple of TV films before getting his big break in the 1982 film Night Shift. Since then, Howard has further showcased his exceptional directorial talent and won countless awards.
Lance Kerwin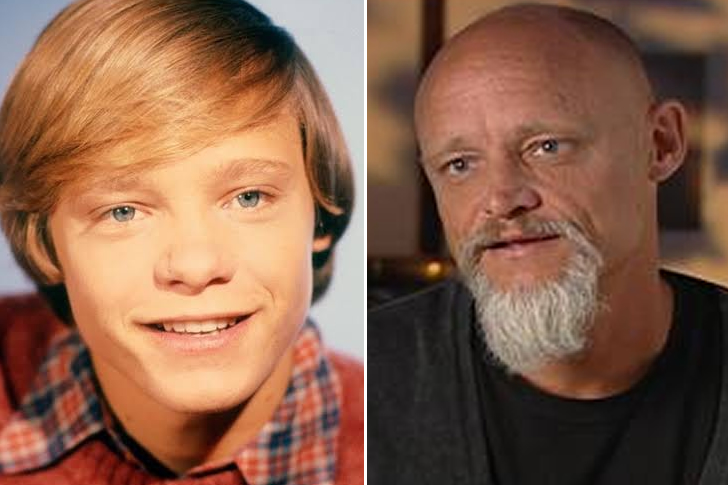 Born and raised in California to an acting coach and a performer, Lance Kerwin followed in his parents' footsteps in the entertainment scene. His father reportedly brought home scripts for him to read while his mom served as his talent agent. Contrary to popular opinion, he is in no way related to another famous actor Brian Kerwin. Beginning his acting career in the 1970s, Kerwin landed roles in a couple of made-for-TV movies and shows.
The former child actor gained praise and credits from fans and critics when he excellently portrayed anguished characters at such a young age, including in The Boy Who Drank Too Much and The Loneliest Runner. At 15, he played lead roles in the made-for-TV film Salem's Lot and the series James. In the mid-1990s, however, Kerwin quit the show business and gave up acting to work as a minister in Kaua'i, Hawaii.
Mark Lester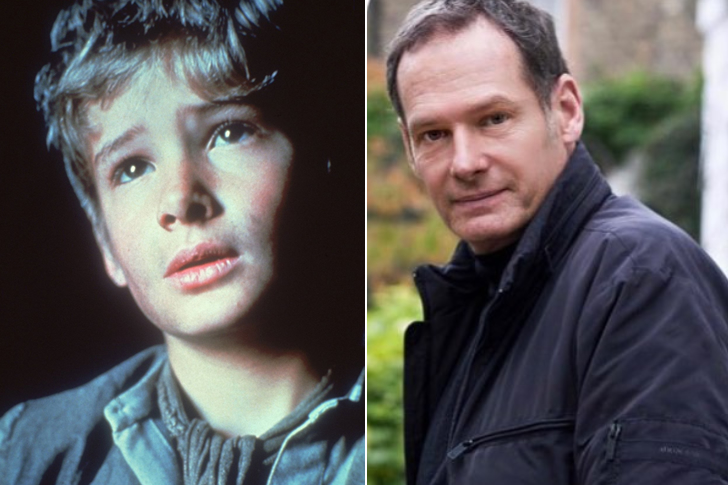 Mark Lester was born to actors Michael Lester and Rita Keene Lester, and while growing up, he decided to follow his parents' path to the Hollywood industry. He initially had minor roles in several British series, including Danger Man and The Human Jungle. At age six, he was cast in Robert Dhéry's movie Allez France! He also played a small part in Fahrenheit 451 and had a larger role in the film Our Mother's House.
Lester gained a degree of prominence when he played the titular role in the movie Oliver!, a musical adaptation of Charles Dickens's novel Oliver Twist. He then made an appearance in the all-star international film The Prince and the Pauper. After the movie, he quit the entertainment scene to focus on his education. In the 1980s, Lester became an osteopath specializing in sports injuries. He then opened an acupuncture clinic in Cheltenham, England, a decade later.
Jackie Earle Haley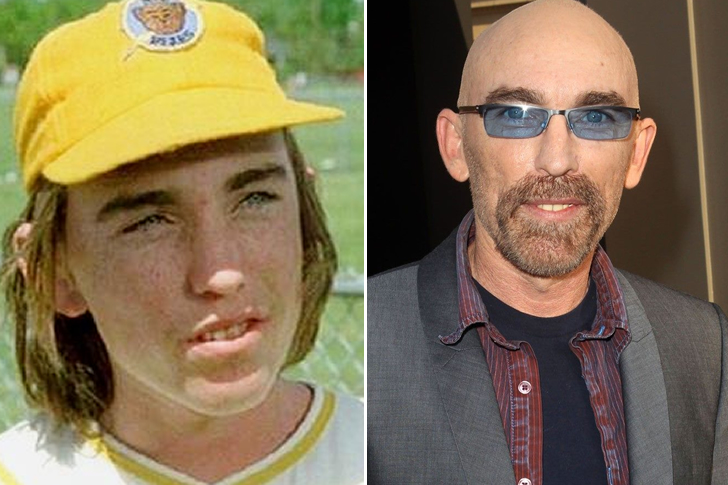 Jack Earle Haley is an actor and director whose earliest roles included Kelly Leak in The Bad News Bears and Moocher in Breaking Away. Throughout the 1970s, he often played an angry, tough, and long-haired misfit. Though in his debut movie, the 1972 film The Outside Man, he played a desperately lonely boy. Haley's acting career became dormant during the late 1990s and early 2000s when he hired a moving company to relocate to San Antonio. He eventually shifted his focus to directing and found success in directing television commercials.
With the recommendation of actor Sean Penn, he returned to acting in 2006, appearing in Todd Field's Little Children, for which he was nominated for an Academy Award. Subsequent notable roles include the horror icon Freddy Krueger in A Nightmare on Elm Street's remake. Haley later launched a production company called JEH Productions.
Suzanne Crough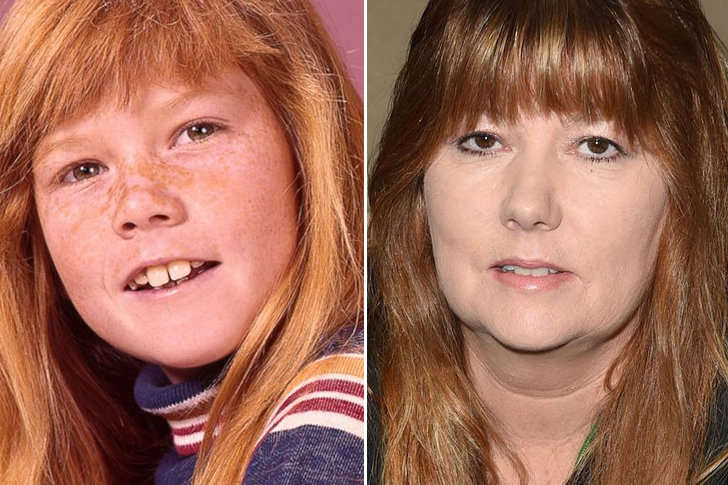 Suzanne Crough was a child actress who earned credits as Tracy Partridge on the 1970s sitcom The Partridge Family. After the sitcom ended, she starred in a couple of television movies and made guest appearances on shows such as Mulligan's Stew. She also reprised her role as Tracy Partridge in the popular show's spin-offs, Goober and the Ghost Chasers, Partridge Family 2200 A.D., and Fred Flintstone and Friends. Her last on-screen performance was in the 1980 television movie Children of Divorce. 
After her decade-long work in the acting industry, Crough focused on her education. She attended the Los Angeles Pierce College and operated a bookstore in the early 1990s. In the early 2010s, she worked as a manager at an office supplies retailer located in Bullhead City, Arizona. Crough was married to William Condray, with whom she had two daughters.
Alison Arngrim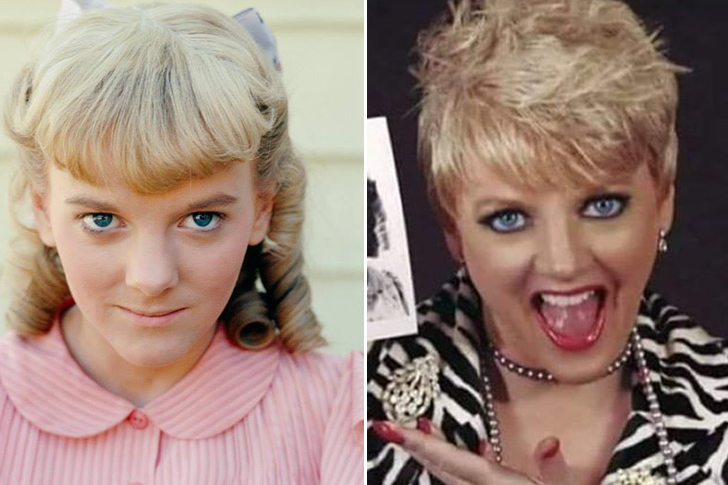 American actress and author Alison Arngrim began her Hollywood career at the age of twelve, best known for portraying Nellie Oleson on the NBC series Little House on the Prairie. For this role, she garnered a Lifetime Achievement award in the Young Artist Award—former Child Star category.
Born to a Hollywood manager and an actress, Arngrim started her career as a child actress and model in many television commercials. She gained popularity as a child star of the 1970s. For her role as Nellie Oleson in Little House, she became a cultural reference for the spoiled "bad girl" throughout the 1970s. In addition to acting, she also made investments in recording the comedy album, Heeere's Amy. She has also served as a frequent panelist on the short-lived game show titled Match Game-Hollywood Squares Hour. Since the mid-2000s, Arngrim has launched a successful career on stage in France.
Justin Henry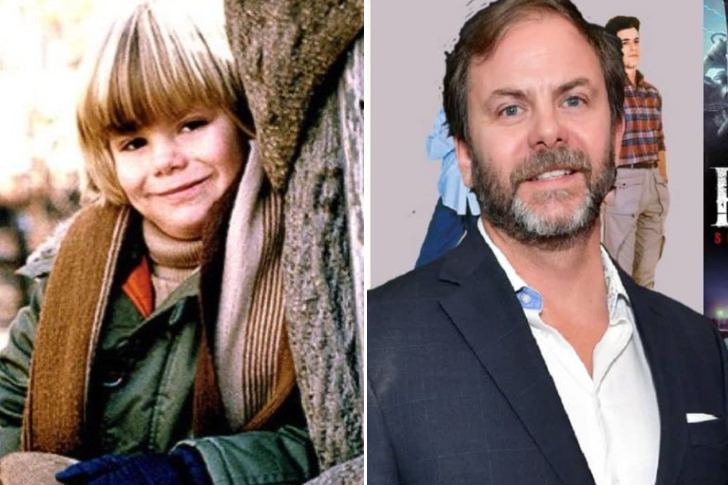 Justin Henry was born in New York to a real estate agent and an investment adviser. Contrary to his parents' career outside the entertainment scene, he pursued acting as a child. He portrayed the titular character in the 1979 movie Kramer vs. Kramer, for which he earned an Academy Award nomination at age eight. As of 2020, Henry remains the youngest Oscar nominee, and he is named the only actor nominated in the same decade as his birth. His performance in the movie later earned him a spot on the 100 Greatest Kid Stars List by VH1.
In 1993, Henry earned a bachelor's degree in psychology from Skidmore College. After graduation, his next performance was in the late 1990s as a medical student during the fourth season of ER. He also co-founded the Slamdunk Film Festival, and today, he continues to make occasional appearances on screen.
Kristy McNichol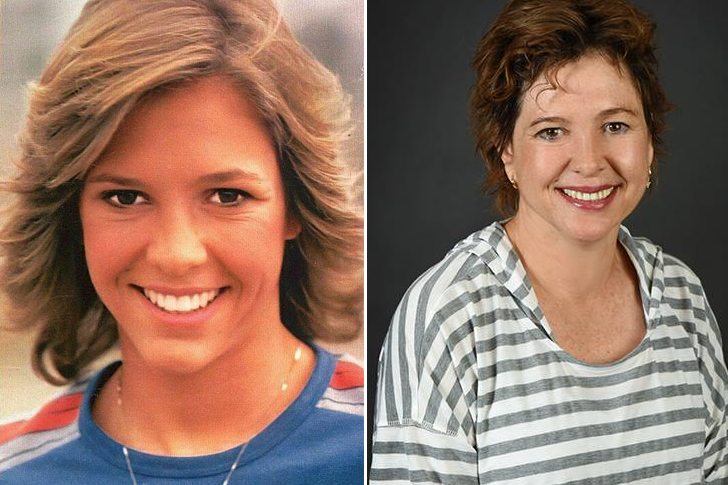 Kristy McNichol is known for roles such as Polly in the movie Only When I Laugh, Angel in Little Darlings, and Barbara Weston in Empty Nest. She garnered two Emmy Awards for her performance as a teenage daughter in the TV drama Family. 
As a child, McNichol starred with her brother Jimmy in television commercials. On her own, she made guest appearances on series such as The Bionic Woman, Starsky & Hutch, and Love, American Style. Her first stint as a regular cast came in the part of Patricia Apple in the short-lived series Apple's Way. In 1976, McNichol received an acting credit as Letitia "Buddy" Lawrence in Family. Around that time, she became one of the biggest teen stars of that Hollywood era, appearing on talk shows and other celebrity-based shows. She decided to retire from acting in 2001 and shifted her focus to volunteer work.
Scott Baio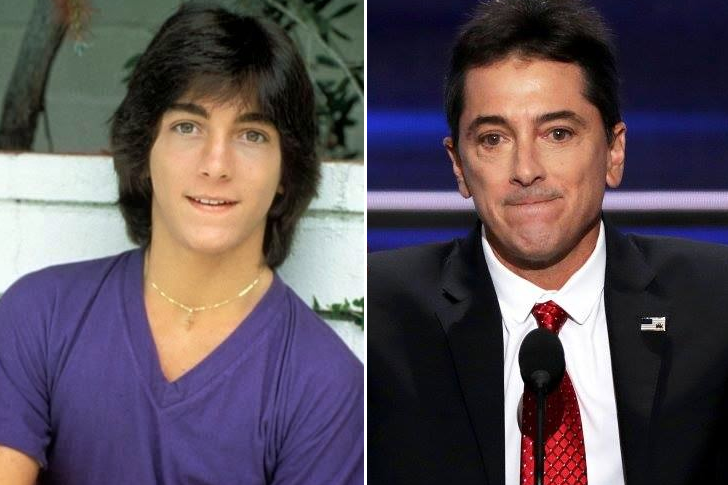 Scott Baio is widely recognized for his role as Chachi Arcola on Happy Days and its spin-off series Joanie Loves Chachi. He also portrayed the title character on Charles in Charge and the titular hero on Bugsy Malone, his onscreen debut.
During his time on Happy Days, the former child star garnered two Emmy Award nominations. From 1979 to 1984, he made several appearances on Battle of the Network Stars; one appearance as co-host and six as a competitor. He also worked on the Broadway adaptation of Happy Birthday, Gemini, in the 1980s. By the 2000s, Baio continued to star on various television programs and appear in several independent films. The 59-year-old actor recently appeared in Arrested Development as lawyer Bob Loblaw, for which he was nominated for a Best Guest Actor award by The Online Film and Television Association.
Michael Jackson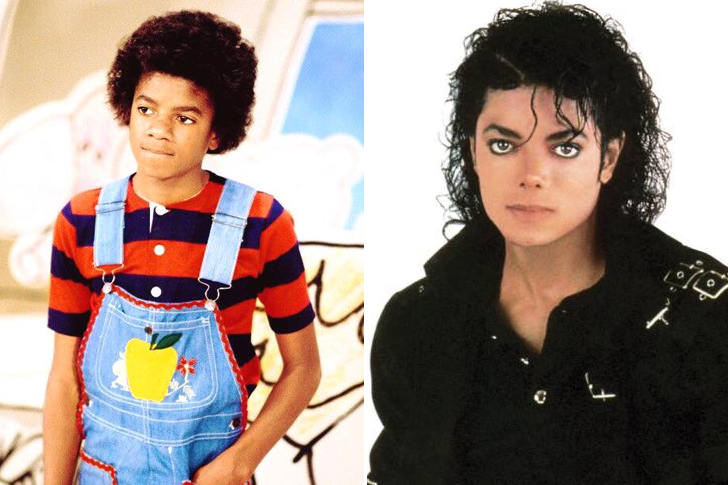 Michael Jackson was a member of the musical Jackson family who made his professional debut in the early '60s, with his brothers Tito, Jermaine, Marlon, and Jackie, as a member of the pop band Jackson 5. Dubbed the "King of Pop," he was highly regarded as one of the most important cultural figures of the 20th century. Over his four-decade career, his contributions to dance, fashion, philanthropy, and music, along with his highly publicized personal life, which made him a prominent figure in pop culture as he influenced countless artists across many music genres.
Jackson's music videos, including those for Billie Jean, Thriller, and Beat It, received credits for transforming the medium into a promotional tool and an art form. He continued to innovate his music videos during the 1990s. Throughout his work in music, he was honored with 15 Grammy Awards and 39 Guinness World Records, among many others.
Quinn Cummings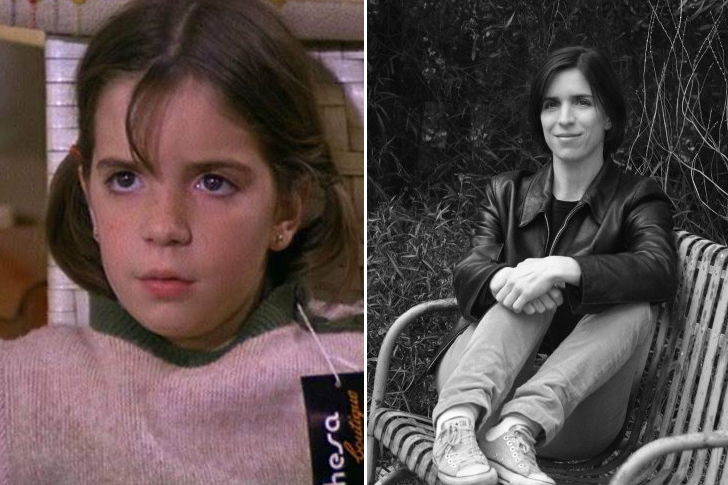 Quinn Cummings started her acting career after being discovered by a cinematographer, and she soon landed roles in numerous TV commercials, eventually winning the role of Lucy McFadden in the 1977 movie The Goodbye Girl. Her performance in that film earned her nominations from Academy Award and Golden Globe Award. The following year, the actress had a recurring role in the drama show Family. 
During the late 1980s, Cummings occasionally acted while working as a casting agent. She then decided to quit the acting industry as she was not comfortable living in the public eye. The former actress decided to attend UCLA for two years and had a gig recruiting writers to publish online short stories. In later years, she ventured into business and made investments in a sling-type apparatus for carrying a baby. Her company was called HipHugger, and she served as its president before selling it in 2006.
Dana Plato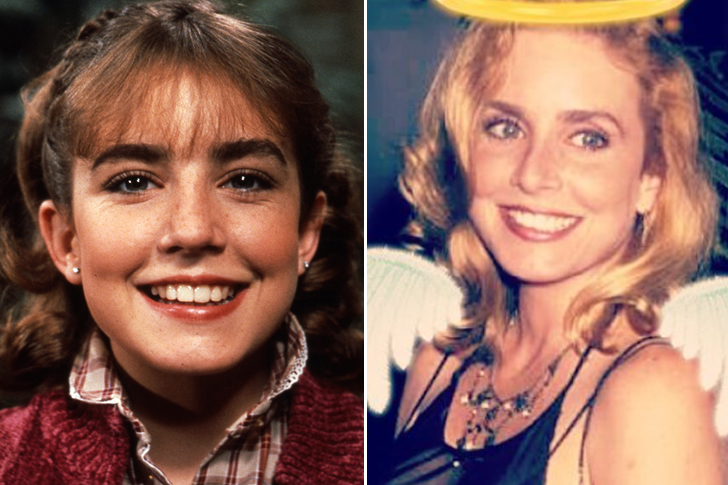 Dana Plato became a household name back in the 1980s as one of the stars in the sitcom Diff'rent Strokes. The actress took on the role of Kimberly Drummond, who became the sister of two children of color and was taken in by her father on the show. It was a success and ran for eight seasons, which led to a spinoff called The Facts of Life. Plato and her co-stars had a special relationship and became close friends during and after the show.
The actress started out doing TV commercials and was later cast in shows like The Six Million Dollar Man and Beyond the Bermuda Triangle. Her debut film was Return to Boggy Creek in 1977. Plato had a promising career, but after her time with Diff'rent Strokes, she got pregnant at an early age. She received credit from the last living actor in the sitcom on her birthday, stating that he looked up to her as a sister.
Mindy Cohn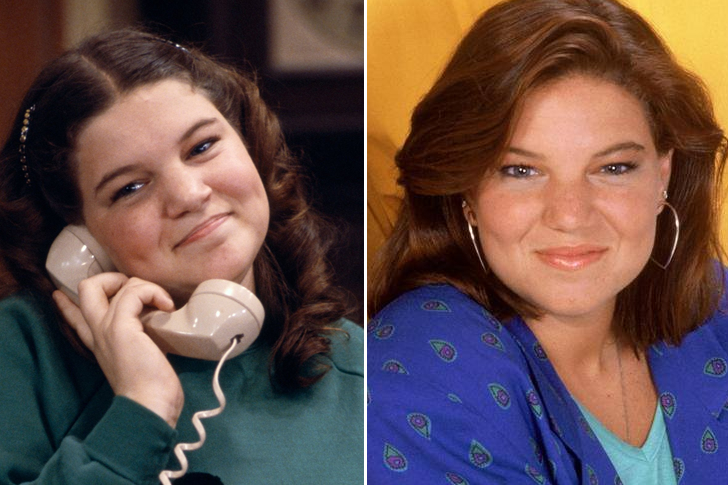 Mindy Cohn was first discovered by Charlotte Rae when she was doing her research for The Facts of Life, and she was subsequently cast as Natalie Green, which she played throughout the show. Due to the show's success, the child star continued on performing and was cast in films such as Charles in Charge, Hot in Cleveland, 21 Jump Street, and The Middle. She was on a roll back then!
Aside from acting on TV, Cohn also lent her voice to Velma Dinkley on the show Scooby-Doo, which ran from 2002 to 2015. And if that is not enough, the actress, along with her former co-stars, reunited to film Light Up My Christmas for the Lifetime channel. Though the actress has slowed down in making television shows, she has other activities to fill her hours with. For sure, the earnings she had at the peak of her career have been put as investments, which she is enjoying today.
Noah Hathaway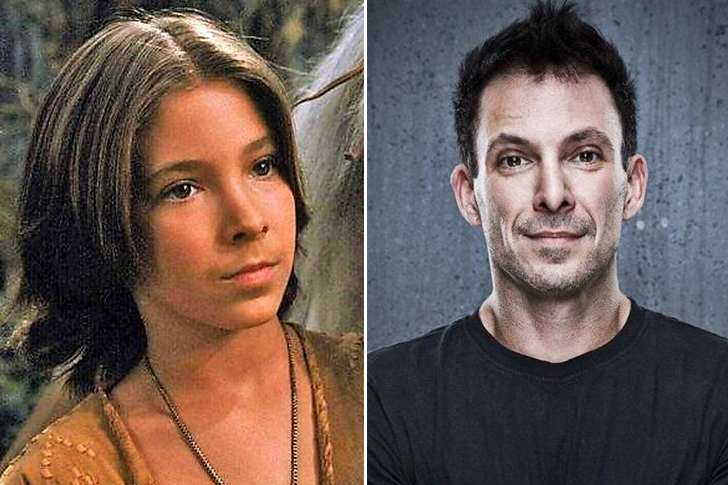 The Never Ending Story alum, Noah Hathaway, was best known for his performance on the feature film as Atreyu. It was here that the child star gained a worldwide audience. With that kind of attention and praise for his acting chops, many expected to see more of him on screen. But Hathaway had other plans, and it involved leaving acting after twenty years in the business. What has he been doing since? The actor has become a dancer and a tattoo artist, which is quite a departure from his beginnings.
Aside from that, Hathaway has used his investments to learn martial arts. He has several belts to his name, not to mention awards, too. The actor also worked as a stuntman but ended up getting injured several times. Hathaway went under the knife twice, one for his head and the other was for his neck injury. The former child star later went back to feature in a production in 2012, and it seems that he has become part of several ongoing projects from then.
Kim Fields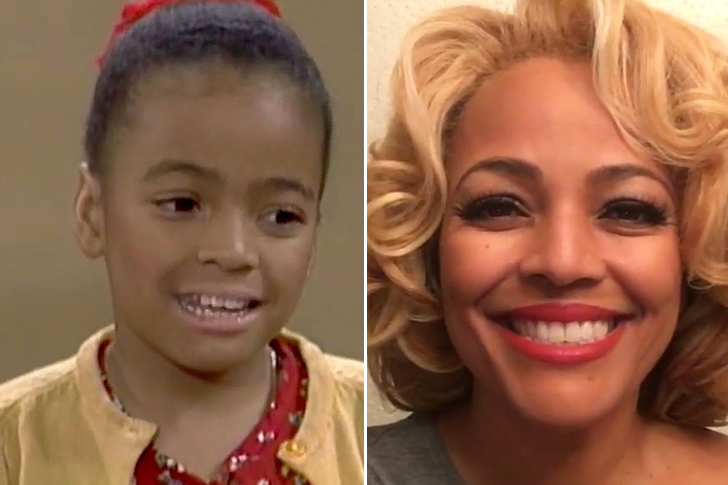 Kim Fields became a star after playing Tootie in the sitcom Facts of Life, but this is not her first time on screen. She received credit for playing Kim on Good Times, and she was also the girlfriend of Arnold Jackson in the show Diff'rent Strokes. Her real- life mother even played the part of her on-screen mother on The Facts of Life. With that kind of support, it is not surprising that she would make a mark on TV!
Today, Fields remains an active actress and producer. Among the shows that she worked in are Mork & Mindy, The Fresh Prince of Bel-Air, Martin, and 227. She did try her hand in becoming a reality TV star by joining The Real Housewives of Atlanta as well as in Dancing with the Stars. Fields doesn't have any plans of retiring soon, which is one of the reasons why she is still a welcome star in many TV shows.
Robert Downey Jr.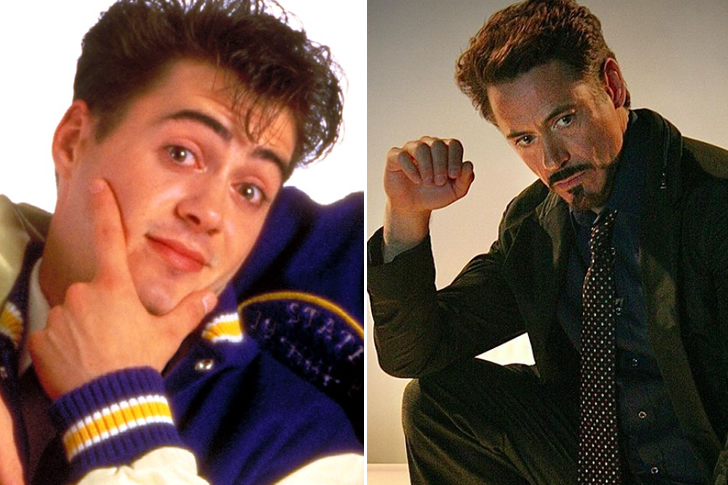 Robert Downey Jr.'s role in the movie Weird Science has put him in the "Brat Pack" group, along with other fellow actors who rose to fame during the coming-of-age era. His first lead role was in The Pick-Up Artist, which helped his career take off. Downey took on more acting roles, but it was also around this time that he was struggling with his substance abuse. The actor did try to get his act together, but he went on a downward spiral that landed him in trouble.
But because the actor lost everything, it pushed him to get help. Downey was able to make a comeback with films like Kiss, Kiss, Bang, Bang and Zodiac. Getting married back in 2005 also helped him sober up, and it was because of this that he got the part of Tony Stark for the Iron Man franchise. To his credit, his rise and fall in Hollywood has helped him become better as a person and as an actor.
Diane Lane
The A Little Romance star, Diane Lane, has established herself as a bona fide actor. During the early 1980s, the actress was able to transition from doing child roles to more adult films. She later worked with veteran director Francis Ford Coppola for The Outsiders and Rumble Fish, which helped her breakthrough in the film industry. However, there were films that she was part of that tanked, which caused the actress to take a brief hiatus. Fortunately, she did come back to gain more attention during the 1990s.
Her performance in Unfaithful was well received, and she even got nominated for an award. The actress did not sit long in her laurels and went on to take more work. Today, the veteran actress is still enjoying her time in front of the silver screen, working with actors like Kevin Costner and even the newer generation of stars. For sure, her investment money has been placed on real estate and more.
Susan Swift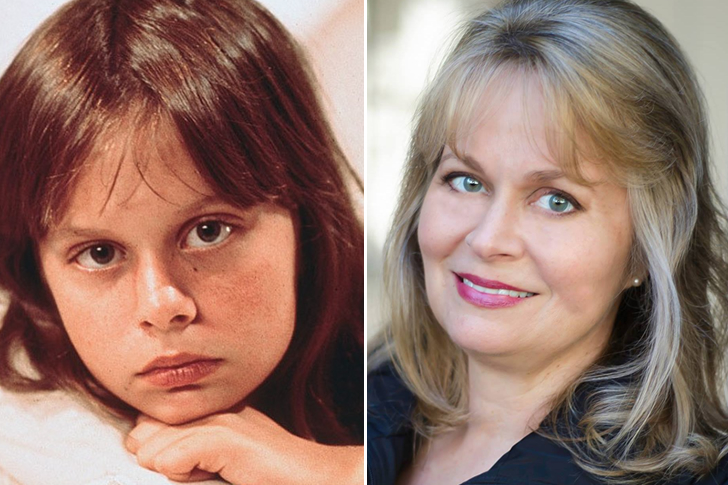 The 1970s produced quite a number of talented child stars, from Linda Blair to Jodie Foster. Susan Swift was among those who commanded attention, especially in her role in the supernatural film Audrey Rose. Though her delivery of lines was a bit awkward, Swift's expressive eyes and acting were what endeared her to the fans. The actress was already a fan of acting, especially after joining an acting club. It was here that casting scouts for the film spotted her, and the rest was history.
You might think that with a bright future in Hollywood, Swift would choose to make more money out of it. But her parents were sticklers for education, and she ended up getting a degree in theater arts before moving on to law. She did not go back to acting. But instead, she got married and had seven children. Swift did occasionally appear in films like in Halloween 6: The Curse of Michael Myers, but it seems that she has found a different niche already.
Laurence Fishburne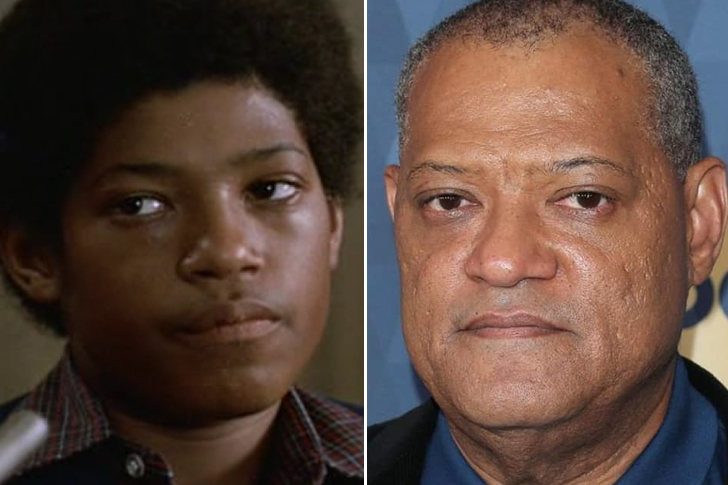 Laurence Fishburne was one of the alumni of Pee-wee's Playhouse and has since grown into one of the most sought-after actors in Hollywood. He was active both on film and on TV during his career, and the actor is best known for his works in films like What's Love Got to do With It, Mission Impossible III, Boyz in the Hood, and Event Horizon. Fishburne became a household name with his role in The Matrix franchise as Morpheus, which was a huge success.
Aside from the films, Fishburne also brought his quiet persona on TV in shows like CSI New York, CSI Miami, and Spenser for Hire. His most recent works included Hannibal and John Wick, where he reunited with The Matrix co-star, Keanu Reeves. Thanks to his investments in his career, he has gone on to make millions of dollars as an actor, and there is no stopping him now.
Clint Howard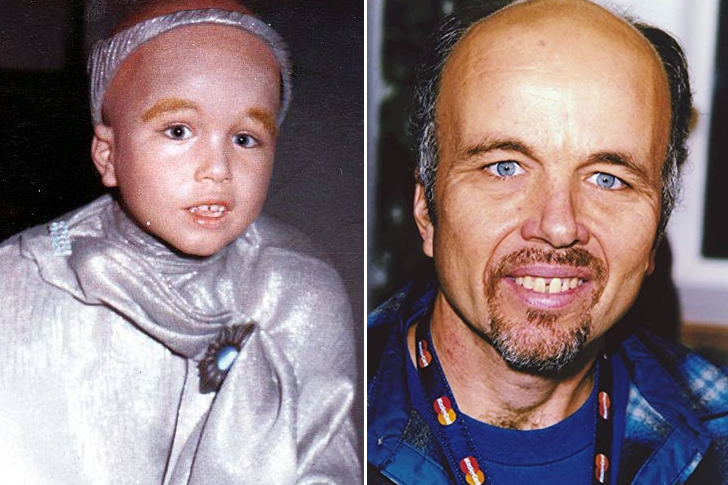 Clint Howard started acting when he was a child, along with his older brother, Ron Howard, who is now a famous director. He appeared on his brother's TV show called The Andy Griffith Show  and then moved on to carve a path for himself. Clint lent his voice for the elephant Haithi Jr in the film The Jungle Book, then Roo in 3 of Winnie the Pooh featurettes. His breakthrough was in the TV series Gentle Ben, which ran from 1967 to 1969.
To his credit, Clint has more than 200 acting jobs under his belt, starting with an appearance in Star Trek several times. He was also in Gunsmoke, The Odd Couple, Married with Children, Seinfeld, and Happy Days, just to name a few. Who would have thought that he was also a musician and has a band of his own? Today, the actor and his brother will be releasing a memoir of their time as child actors and of their family.
Jon Walmsley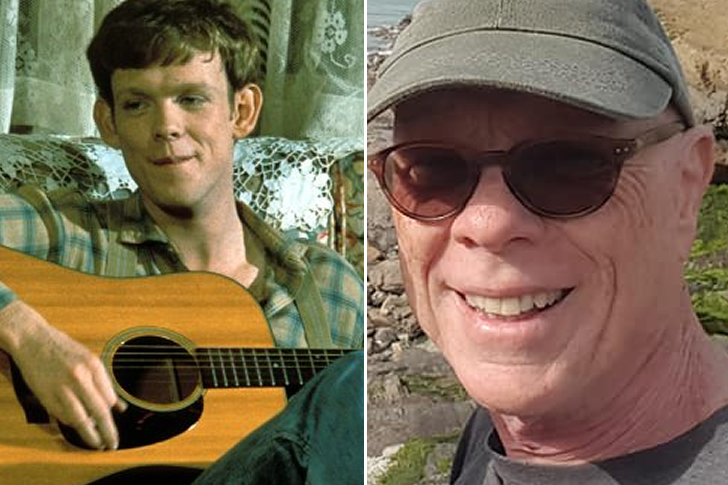 The Waltons show provided their audience with a traditional family during the toughest of times. It was in this show that Jon Walmsley truly shone. The actor and his family emigrated to the United States when he was little, and it was at this time that his music career blossomed. And because he had a good head between his shoulders, he put himself out there to get noticed. Fortunately, he was spotted by producers and soon started work in shows like Combat, Adam-12, as well as The Bill Cosby Show.
What made the actor different was the fact that he worked on both his acting and music at the same time. Walmsley even wrote the original songs for several TV shows, which showed his musical talents. The actor has used his investments recently to produce a new CD for his fans.
Julie Dawn Cole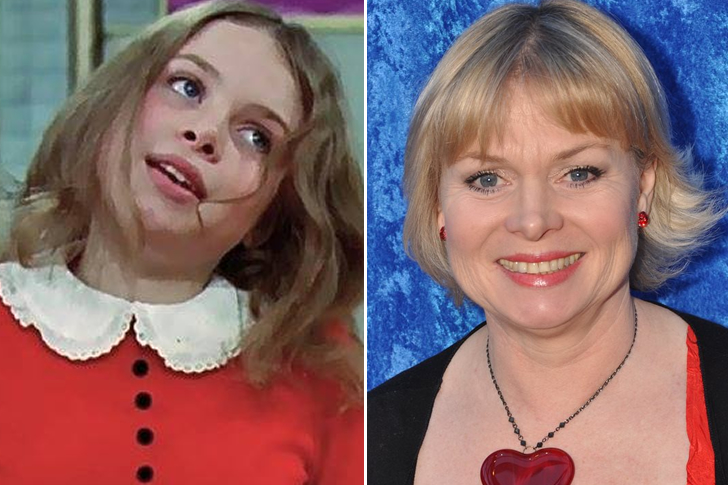 Julie Dawn Cole brought Veruca Salt to life for the film Willy Wonka and the Chocolate Factory. To her credit, her performance in the film was spot on, which helped open more doors for her to work on various projects. These included Angels, Mother Makes Three, The Many Wives of Patrick, Poldark, and Casualty, just to name a few. Cole made the most out of her time in front of the camera, which is why she was one of the most sought-after stars back in the day.
The actress published her memoir entitled I Want It Now! A Memoir of Life on the Set of Willy Wonka and the Chocolate Factory. Instead of pursuing more acting jobs, Cole decided to change careers in 2013. She studied to become a psychotherapist, where she worked in a cancer center. One of the reasons why the actress made a switch was because she wanted to do something more meaningful.
Paris Themmen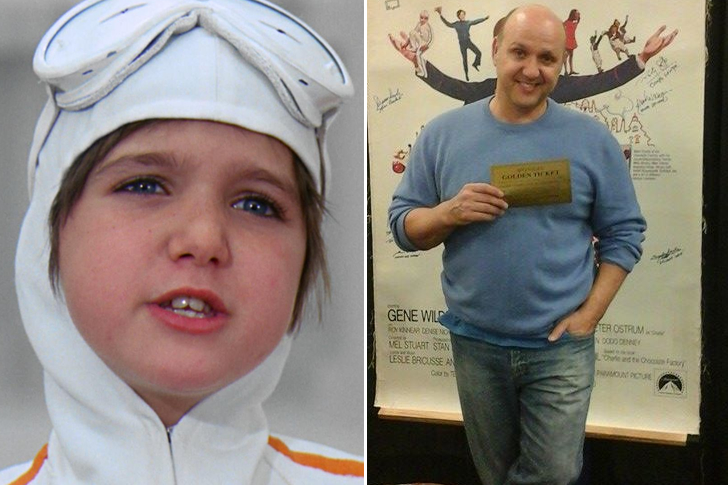 Paris Themmen was aged 12 when he first got a taste of the limelight. This was because of his portrayal of Mike Teavee in the film Willy Wonka and the Chocolate Factory. But the child star was already acting before on Broadway and has also appeared in several commercials too. After the film wrapped up, Themmen got a few acting jobs on his plate, including Star Trek: Voyager, and even worked as an assistant director for The Owner.
The actor also found joy in traveling, and it was here where his investment money has gone. By 2015, the actor has already traveled to over 60 countries, as well as co-founding a travel service too. You might have thought that he would pursue a career in acting, but it seems that he preferred doing different tasks from real estate to financial consulting and others.
Michael Bolner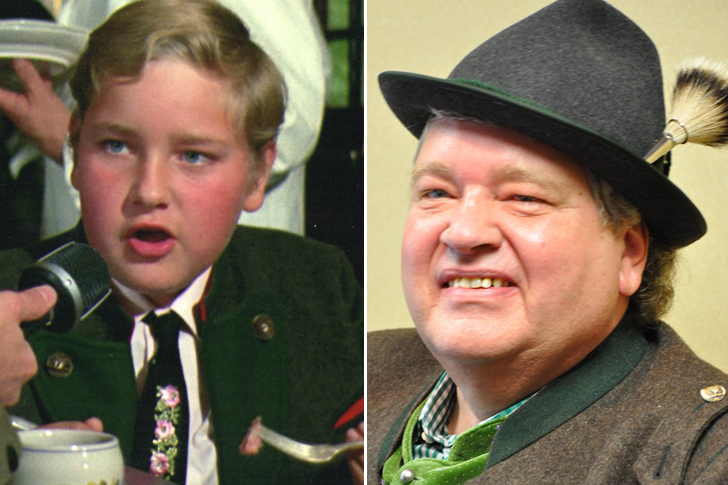 Michael Bolner's claim to fame was when he took on the role of Augustus Gloop in the film Willy Wonka and The Chocolate Factory, the first child to receive the golden ticket, but it was because of his greed and extraordinary way of eating a lot of chocolate. Bolner's character was the one who got stuck in a chute, thus, ending his time in the Chocolate Factory. His performance was well received, but he did not pursue a career in acting after it. So, what did the young Bolner do?
The former child actor made it a point to finish his studies and got his degree in law after putting in a lot of work on his education. Currently, Bolner is working as a tax lawyer in his home country. Though he may have dropped out of the limelight, he has chosen a worthy career in helping others as an attorney.
Dominic Guard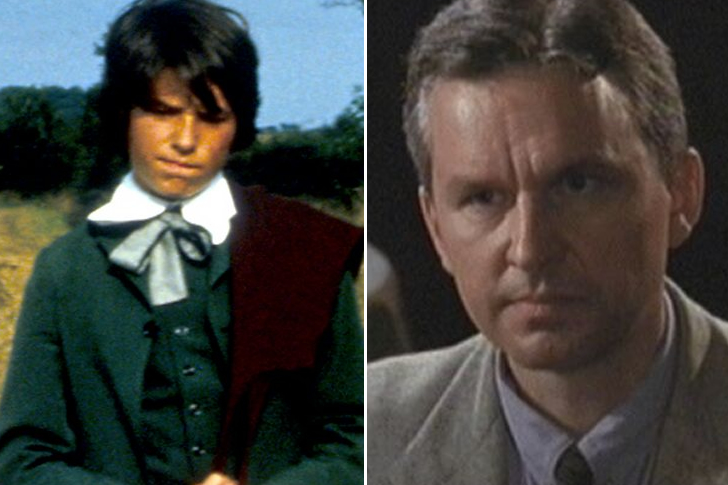 Dominic Guard became a star when he took on the role of Leo in the film The Go-Between. It was in this role that he received a BAFTA Award as Most Promising Newcomer to Leading Film Roles. The movie also bagged the main prize during the Cannes Film Festival. He continued to find success in various films like Picnic at Hanging Rock, The Count of Monte Cristo, Absolution, Gandhi, and more. Guard also voiced Pippin in the animated version of The Lord of the Rings.
The actor went on to do more acting works until the year 2000. Later on, he changed the course of his career and became a child psychotherapist instead. To his credit, he has written plenty of children's books like Pirate Fun, Secrets of the Fairy Ring, and Little Box of Mermaid Treasures, just to name a few.
Jasper Jacob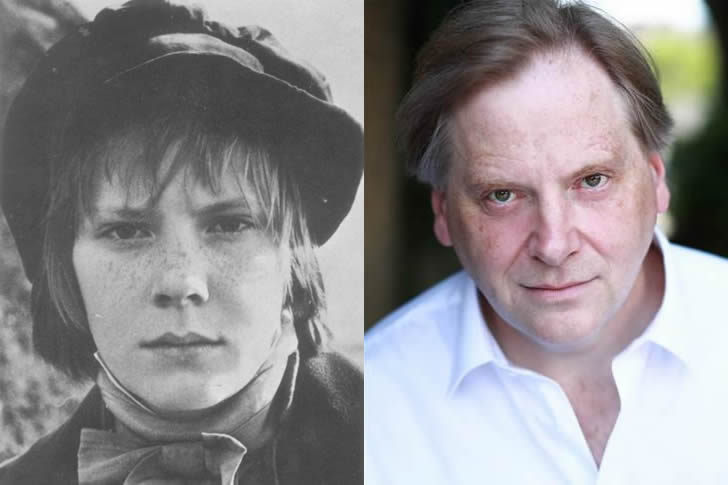 Jasper Jacob did a great job giving life to the character of Miles in the film The Turn of the Screw, that many of the audience lauded his performance. He was able to give off the feeling of evil and corruption during his scenes that left his audience quite captivated. Fortunately, his acting did not end at this point. Jacob also appeared in RocknRolla and The Iron Lady.
The actor got married to actress Cheryl Kennedy, who worked in various West End musicals and films, and the couple has two children. Not much else is known about Jacob, but it seems that he is teaching singing at the Go For It Theatre School in England. It seems that the actor has changed his path toward music, where he was first inclined to do. After all, he started out doing theater performances and with great success, too, before he transitioned to doing films.
Susan Dey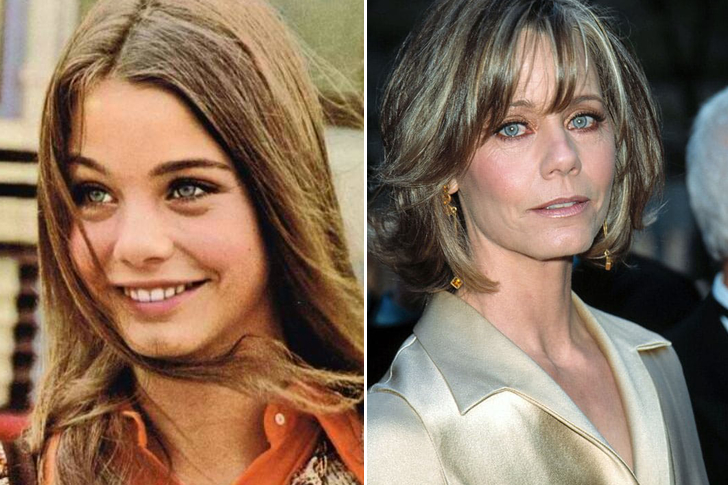 Americans first encountered the Partridge family in September of 1970. They are a musical family that demonstrates the gap between life in the spotlight and life at home. Both the acting and music received a lot of praise. As a result, The Partridge Family has survived to this day. But, incredibly, one of the cast members performed so well despite having no prior experience. Despite this, Susan Dey gave a strong performance as Laurie Partridge. Where did she go after the series ended?
Dey, for the most part, left The Partridge Family in the past. Instead, fans may find her as a now-retired actor in her investment home in New York. In 2004, she appeared in two episodes of Third Watch, which was the last time she acted. Since then, Dey managed to stay away from the spotlight, and she currently resides in New York with her husband, Bernard Sofronski.
Charlie Sheen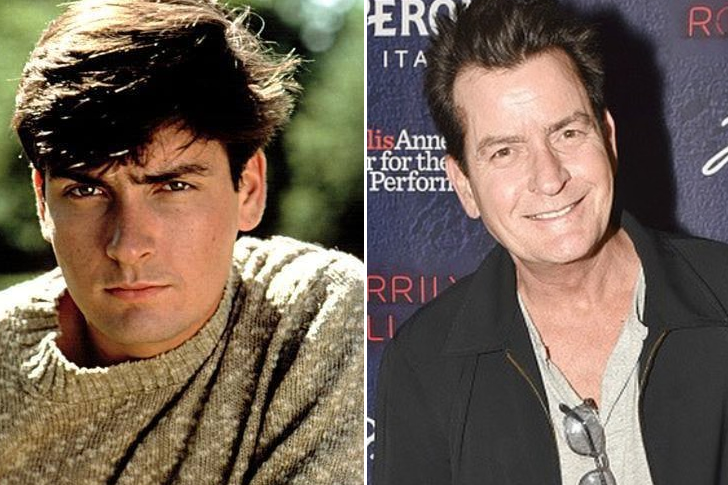 Charlie Sheen has seen a lot in his nearly 55 years. The Hollywood actor is known for his outgoing personality as well as his excellent film investments. Charlie appeared in big movie pictures such as Platoon, Wall Street, and The Three Musketeers during the 1980s and 1990s. Moving from movies to television, he won a Golden Globe for Spin City and became well known for Two and a Half Men.
Sheen's stunning fall from glory began in August 2010, when he had a lengthy and public battle that came with his fame. He's been wedded three times and has five children, and he's had a lot of engagements. Sheen went on to play Charlie Goodson in the 100th episode of Anger Management before moving on to minor roles in other shows and movies. He is now working on a show that will help people recall his abilities.
Emilio Estevez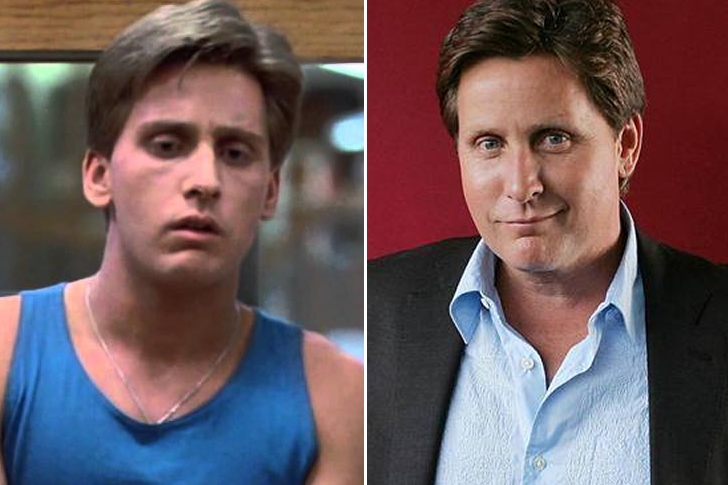 Emilio Estevez was a founding member of the "Brat Pack," a young group of A-list actors who graced the screen in a string of hit films during the 1980s and early 1990s. He was among the rising stars in the group that grew into a screen-savvy dynasty that included Martin and Charlie Sheen. Estevez had an impressively steady box office touch, whether he was fleeing for his life in Teenage Guns or whipping a motley gang of teenage hockey players into shape in the Mighty Ducks films.
The actor has avoided television, although it is undoubtedly an excellent age for performers of his caliber. Although he appeared in few episodes of each of those shows as a guest star, most of his TV work has been behind the camera, directing several episodes of The Guardian, CSI: NY, and Numb3rs. When he's not working on movies, Estevez, like many other Hollywood stars, has investments to keep himself occupied.
Sarah Jessica Parker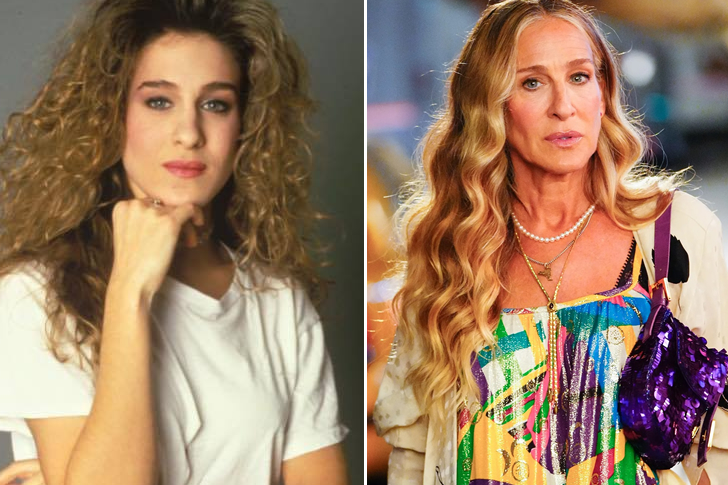 The year 2021 appears to be the year of television nostalgia. We just witnessed the classic Friends: The Reunion, and now, the buzz is already building for HBO Max's resurrection of Sex and the City. The legendary series is about strong, self-sufficient women, and Parker's portrayal as Carrie Bradshaw became the actress's most notable performance. They produced the sitcom into an original film in 2008 and released a sequel in 2010.
Sarah Jessica Parker continued her Hollywood legacy by starring in successful films and returning to television, such as Glee. Parker has had success with her investments, including an apparel brand, shoe line, beauty line, and award-winning wine. She married her long-term husband, actor Matthew Broderick, and residing in a US$35 million townhouse in Greenwich Village, New York. We are all excited about her comeback, and we are looking forward to where Bradshaw's fashion sense will take us.
Lisa Whelchel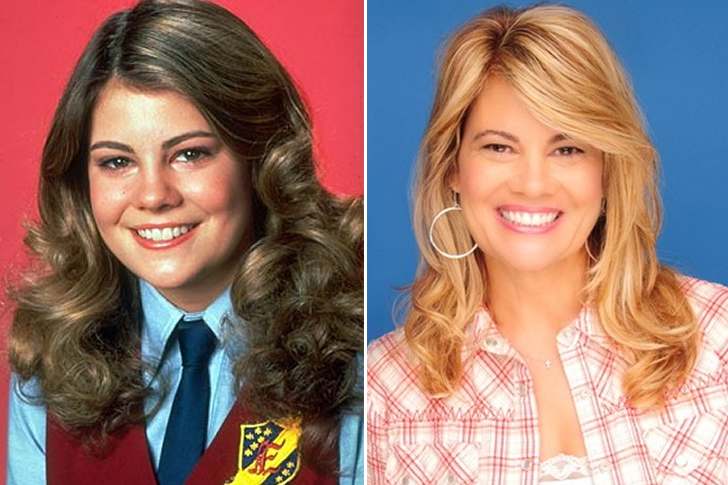 The Facts of Life was a fixture in many American households in the 1980s. Every week, teenagers would gather around the television to watch Mrs. Garrett impart wisdom and information to the Eastland School girls. From 1979 through 1988, The Facts of Life aired for nine seasons, making it one of the longest-running comedies ever. For the entire nine-season run of The Facts of Life, Lisa Whelchel played wealthy, preppy Blair Warner. She was the epitome of a 1980s teen queen, with her attitude, academic excellence, and her degree of popularity.
Whelchel relinquished the teen queen title after The Facts of Life ended in 1988 and concentrated more on her faith, releasing a Christian music album in 1984. Since 2004, Lisa has been a motivational speaker at churches and conferences, and she has written eleven books.  She has been touring with the Women of Faith conferences since 2009, where she speaks on issues such as child discipline and motherhood, among others.
Jaleel White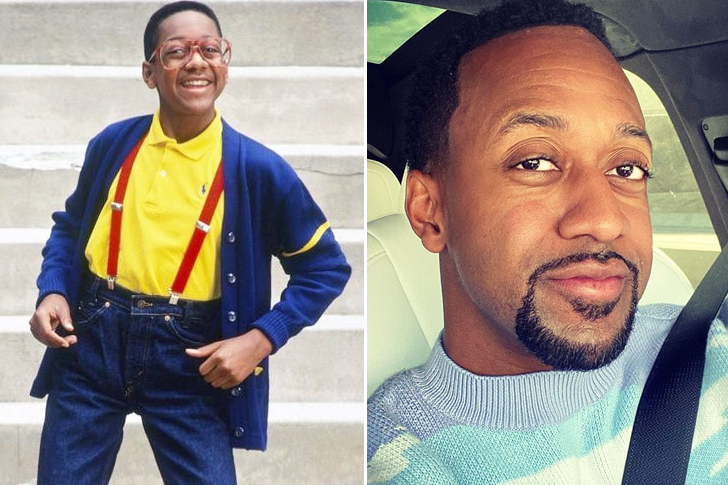 On ABC's Family Matters, Jaleel White played catchphrase-spouting super-nerd Steve Urkel for nine seasons. He is so popular with viewers that it saved the struggling sitcom from cancellation. But it's been a high degree for White to escape since the program ended its nine-season run in 1997.
White landed a job in Grown Ups in 1999 and has appeared in CSI: Crime Scene Investigation, Hell's Kitchen, and Drunk History. Apart from television, White has appeared in several feature films, including Big Fat Liar and Dream Girls. More recently, he has acted in several films, including House, Dancing with the Stars, and Me, Myself and I. White has performed in over 70 television and film roles since his career began in earnest with The Jeffersons. White has progressed from the child character of Steve Urkel, and he is currently working as a television show and short film scriptwriter and producer.
You've Reached The End